Worldwide Gay Travel and Culture: Life, Sites and Insights
LGBT-gay life worldwide, in-person stories, links, news reports & photo galleries for more than 190 countries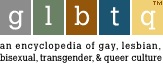 The world's largest encyclopedia of Gay, Lesbian and Queer culture -
Arts, comedy, dance, film, literature, photography, social sciences, etc



The go-to site for women: lesbian, gay, bi, queer, trans,
straight girl but curious and otherwise identified (now taken over by pride.com part of Advocate, etc)

Edge - Gay US News and Entertainment
Large network of local Gay, Lesbian, Bisexual and Transgender (GLBT)
news and entertainment portals - news, A&E, biz, health, travel, pride, tech, style, nightlife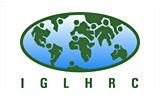 International Gay and Lesbian Human Rights Commission
now known as Outright Action International
(if you actually want to do something, go here)

GLBT World
Gateway to online resources providing info and support
Find links to quality resources for gays, lesbians, bisexuals and transgendered
persons in a variety of categories, including AIDS/HIV,
arts, film and culture; domestic violence; health, lesbian and youth resources;
education; marriage and relationships; news and media.

Caffmos Community
A site for mature gay men and admirers, both young
and old. Gay dating, support and contacts site for
the more mature gay man, silver daddies, bears & their admirers.



Gay search engine, directory, Queer articles and community portal -
the definitive Gay, Lesbian and Bisexual GLBT directory since 1999
arts & culture, education, grey & gay, health & support, history,
law, lesbian. media, politics, recreation and travel

Gay Travellers Network
places to go, people to meet a friendly leisure and lifestyle social network
for gay and bi men who travel for work or pleasure



Purple Roofs Gay & Lesbian Travel Directory -
Bed & breakfasts, hotels, vacation rentals, travel agents, tour operators, travel news, events and offers. Since 1999.



Worldwide and UK gay news, entertainment, business, family, features, opinion
& travel with handy info on world-wide cruises, destinations, interviews,
beaches, adventure, Pride, parties and festivals

Discovery Vallarta is recommended by
http://www.reiselinks.de/gaytravel.html
and by https://gaypv.com/places/discovery-vallarta/
Gay & Lesbian Directory
Top ranked yellow pages directory serving the gay, lesbian, bisexual & transgender
LGBTQ community. Bed & breakfasts, real estate, travel & lodging, arts &
entertainment, bars & clubs, hotels, business services, dating, doctors,
therapists, restaurants, organizations & groups education.
Some 8,000+ links to business websites, map & directions,
photos, ratings & reviews

GLBTRT of the American Library Association
the Gay, Lesbian, Bisexual and Transgender (GLBT) Round Table of the ALA,
with book and media reviews, and the Stonewall Book Awards,
the first and most prestigious for GLBT books since 1971

Best Gay Travel Guide
Resource for lesbian and gay travel, hotels & resorts, LGBT friendly places,
unique destinations, local and international news, cruises, events and circuit parties
from around the world, travel deals, advice and tips. Plenty of pictures and interesting
information since 2006 with Derrick Sorles and Michael Snell



A gay, lesbian & queer news source
Covering major headlines, health and wellness, arts and entertainment, world news,
pride, coming out, travel, music and film, and sports


Gray Gay - the place for mature gay men and their admirers
Dating, books, links, events, travel, shop, forum, dating advice etc etc for gay seniors

Towleroad
Gay blog, lgbt news, pop culture, pride, entertainment,
and videos for gay men and gay-friendly allies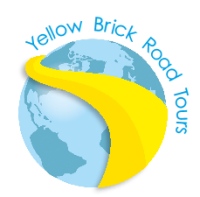 Yellow Brick Road Tours
Brings a new horizon of travel to gay men,
lesbians, their friends and families.
They run specialist cultural and adventure tours,
as well as tailor-made holidays to suit your needs.




ellgeeBE - the LGBTQ travel community
Global LGBTQ travel guide and community that combines all of the powerful features of a social network
and up-to-date city guides and calendars. Travelers and locals can make meaningful connections
and recommend their favorite places and events, at home and abroad.
Forums, global directory, special events for women and men, culture, food and drink, shopping, luxury, etc
Daily Xtra travel
Resources for gay and lesbian travel, vacation, guides and tourism, nightclubs,
arts and entertainment, news and ideas,
and city guides to Budapest, Vallarta, New Delhi, Vietnam, Crete, etc

Discovery Vallarta is recommended by http://www.voyagelinks.com

Gay Allure - gay & lesbian community
gay and lesbian sites and lifestyle, search engine, many links, reviews,
chat, entertainment, articles, politics, health and fitness, dating,
clubs, dining, movies, events, attractions

Purple Dragon
Offers privately guided programs in 10 countries: Bhutan, Cambodia, Hong Kong, India, Laos,
Myanmar/Burma, Singapore, Sri Lanka, Thailand and Vietnam. They create independent travel
experiences and tours for adventurous travelers that take you to dazzling places,
having 19 years experience and so they have the know-how
& the resources to deliver an experience that might well change your life


All Out
Equality Everywhere.
All Out is bringing together people of every identity to build a world
in which everyone can live freely and be embraced for who they are.
Join the Movement. Go All Out

Gay Travel.com
Destination travel guides for north america,
africa, europe, asia and latin america


Media Seattle
Website design and internet marketing: search engine marketing, search
engine optimization, social media marketing, design portfolio

Rainbow Depot
An array of gay, lesbian, bisexual and transgender merchandise including stickers,
buttons, candles, clothing, flags, books and jewelry, adult toys, pet accessories,
swim and underwear, Pride items galore, etc

Queer Legal Resources QRD.org
one of the most extensive collection of
materials devoted to
queer legal issues on the internet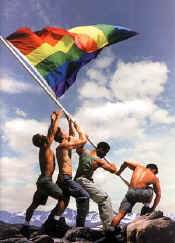 the gay flag - gay world travel