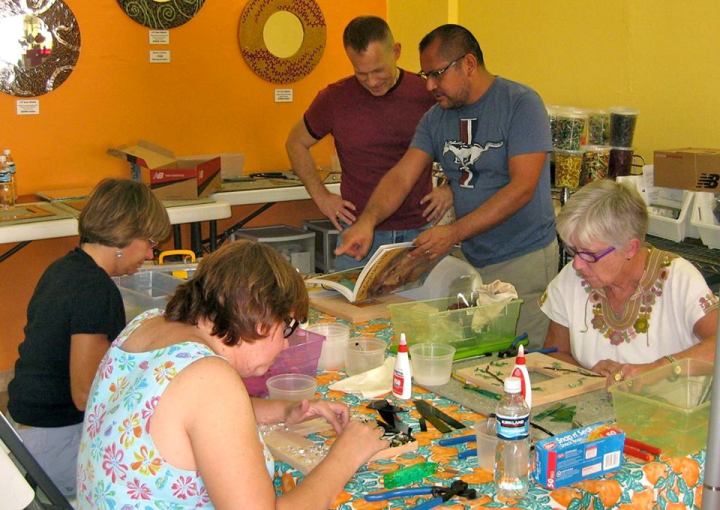 Mosaic artist Rodolfo Rosas has chosen the dates that he will be able to offer his mosaic art
demonstrations and mosaic workshops for 2013-14. Information and dates for both
are located on gay-owned Miralo arts & crafts (Now closed)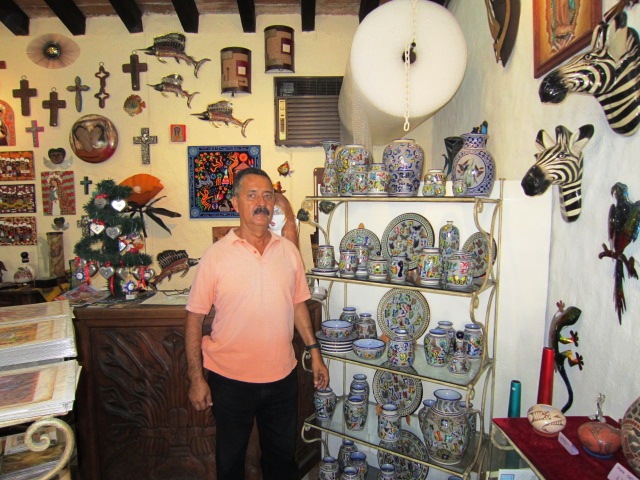 Chuy at the Puerto Vallarta arts and handicraft shop Serendipity
located in Old Town or the South Side at 228 Ignacio Vallarta street. Local telephone: 223-1828. They carry a
handsome selection of handcrafts from around Mexico, with more than a few interesting and lovely pieces.
Another one of the gay-owned stores that has been in this neighborhood for years.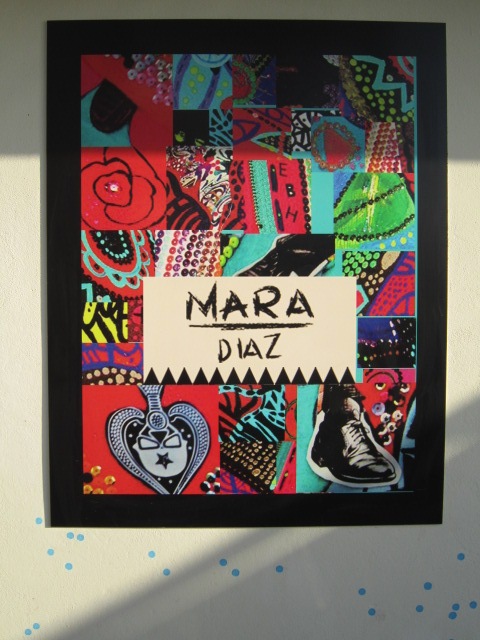 Mara Diaz is the daughter of famed Puerto Vallarta painter Rogelio Diaz.
Check out her very colorful and unique hand-painted pieces online at Mara Diaz.
She used to have an art gallery shop just next door to the old El Dorado restaurant
at 102 Pulpito on Los Muertos beach.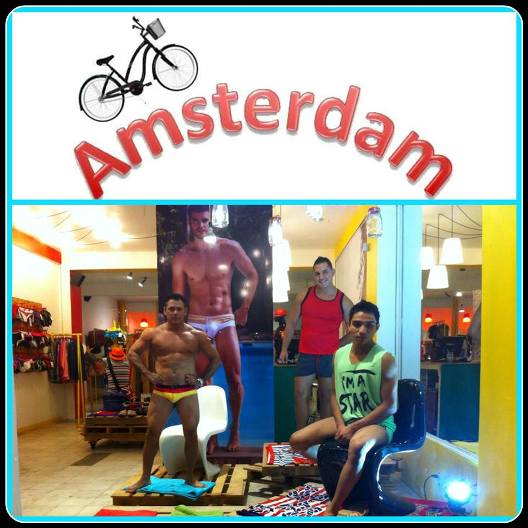 Amsterdam shop located at 269 Lazaro Cardenas street, next door to La Noche bar, on the South Side.
Clothing, shoes, swimwear, underwear and other fun, colorful and fashionable accessories
Daily 10am-10pm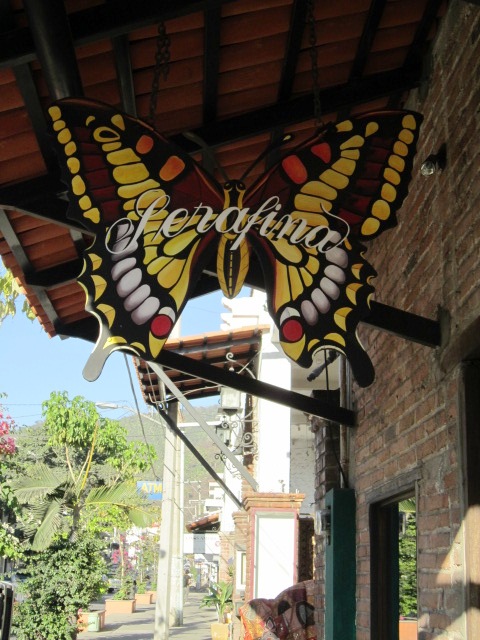 Serafina at 260 Basilio Badillo street (Restaurant Row) in Old Town
with a variety of necklaces and bracelets, clothing made in Mexico,
bags & purses in leather, natural fibers and synthetics
plus various knick knacks and trinkets. Tel: 223-4594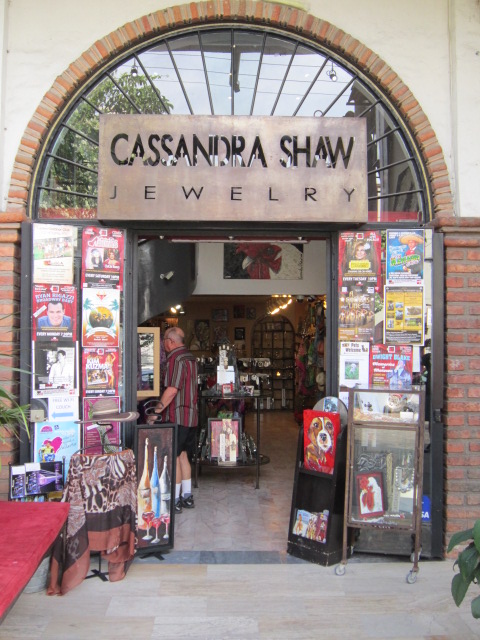 Cassandra Shaw Jewelry located since Oct 2007 at 276 Basilio Badillo, with jewelry, precious stones, pearl, coral,
jasper, onyx, turquoise, pendants, necklaces, rings and some apparel for women.
Also with lovely accessories and such to appeal to gay men as well.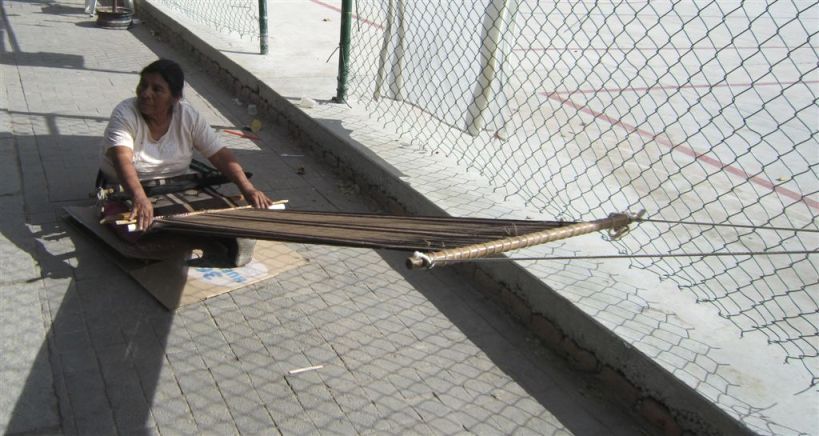 ok so this photo wasn't taken in Puerto Vallarta but from a road trip that Benoit, Denis and friends took
to Chapala, Jalisco near Guadalajara. It's been a few years since I've seen women
hand-weaving Mexican tapestry like this here in town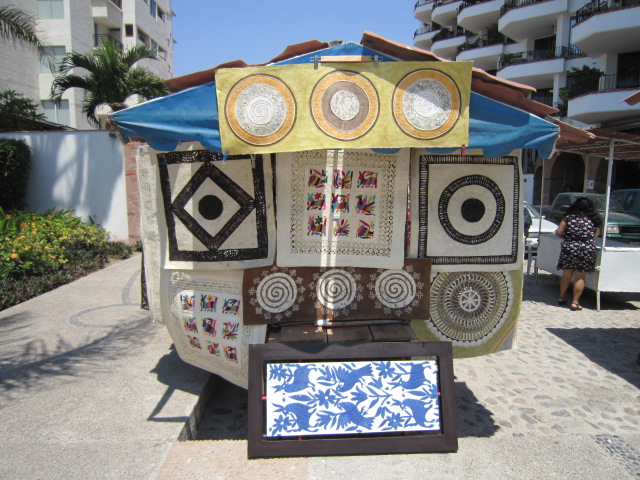 Some unique handicrafts on display near Los Muertos beach


Liquid Men in the Romantic Zone at 181 Ignacio Vallarta and also at 286 Lazaro Cardenas street
Fashionable clothing store with accessories for the modern gay boy
Photo thanks to Andrew Briskin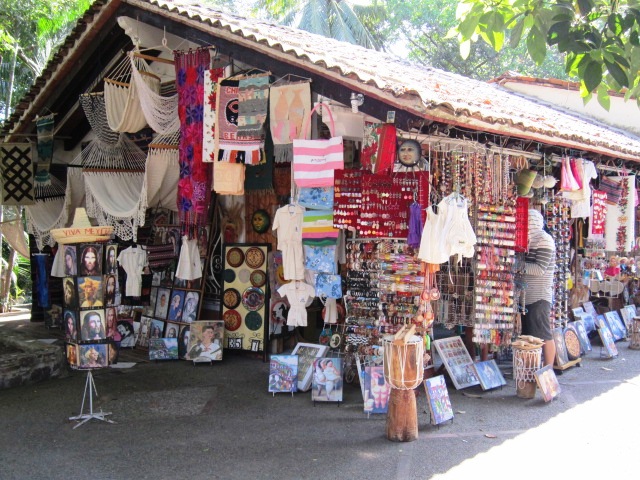 One of the many great places to shop in town is on the Cuale River Island
where you can find many vendors at their booths and shops and all varieties of handcraft items, knick-knacks,
simple gifts, souvenirs, handmade and embroidered clothing, beaded huichol art, T-shirts,
hammocks, artesanias and silver jewlery among many other items for sale.
Remember that here and at flea and municipal markets and such in the city, you can and should bargain.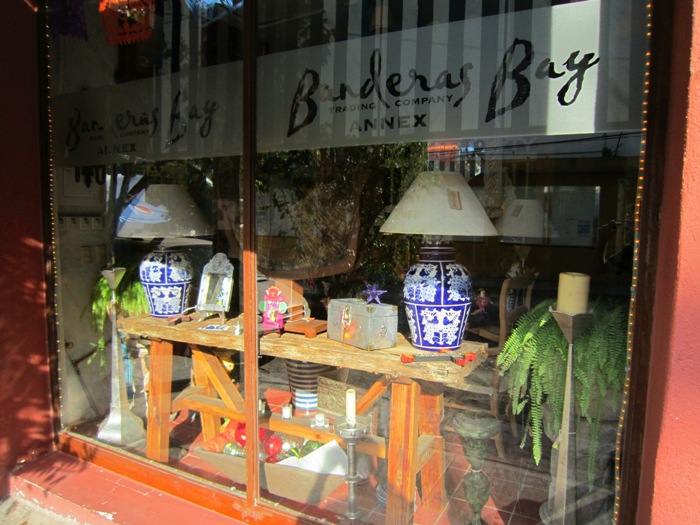 Banderas Bay trading company features fine antiques and one-of-a-kind decorative objects for
the condo or house, including antique wooden doors, contemporary furniture, Talavera pieces,
religious-themed items, mirrors, original art work, cantera stone carvings,
hand-loomed textiles and fine glassware.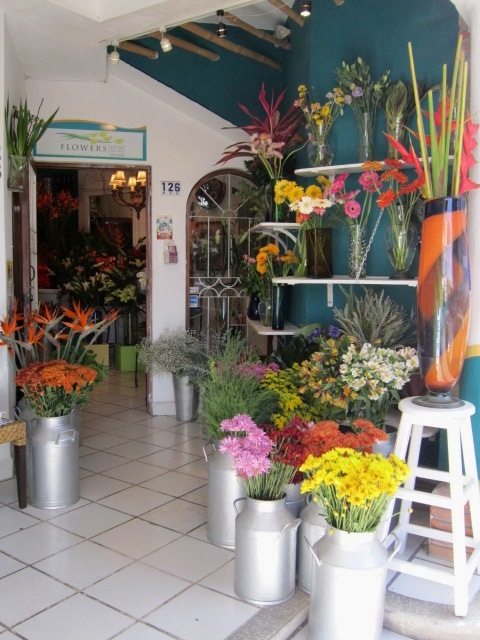 Flowers To Go in the Romantic Zone with lovely floral arrangements for a variety of events.
Located at 126 Rodolfo Gomez, with telefono: 223-5686
Gay-owned Puerto Vallarta flower store with Gerardo Lugo and Robert Bruneau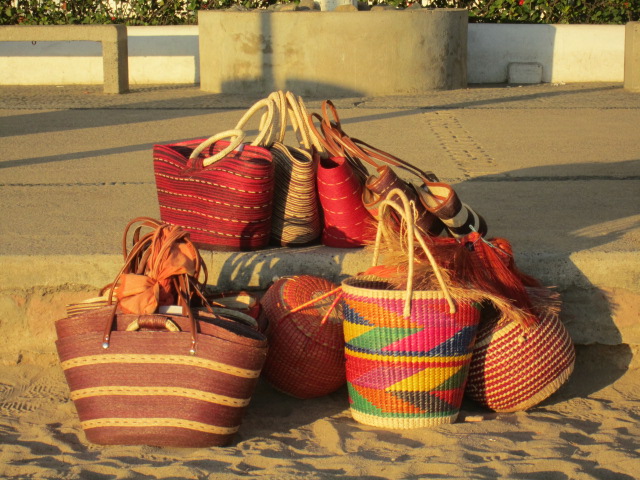 "An empty bag will not stay up." - Mexican saying