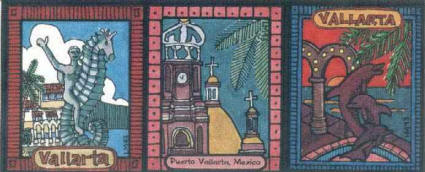 Gay Puerto Vallarta Services: Auto Rentals, Healing Arts,
Home Tours, Internet, Massage, Medical Services,
Department Stores, Shopping Malls, etc.
- Gay Puerto Vallarta Mexico Travel
On this Vallarta Services page
Computers | Healing arts | Internet services | Massage therapy | Medical-Health services | Movie theaters/cinemas
Spanish lessons | Supermarkets & Department stores | Important phone numbers
Rentals & Lodging
Gay Vallarta Condos
- Condominiums LP
- Beach condos ED
- Beach rentals PB
- Molino de Agua
- Beach condos PDS
- Vacation rentals PM
Gay Vallarta Villas
- 2 bedroom villas
- Three bedrooms
- 4 bedroom villas
More Vallarta condos

Gay Puerto Vallarta
Art & Culture
Botanical Gardens
Cafes - internet
Calendar Gay Events
Charities & Community
Contact Info
Fun - Activities
Gay Bars
Gay Beach
Gay Cruises & Tours
Gay Cruise photos
Gay Links, etc
Gay Puerto Vallarta
Gyms
Important phone #s
Law and Custom
Lesbian Vallarta
Map
Malecon downtown
Malecon, New photos
Marina Vallarta
Other Beaches
Quick Gay Travel tips
Restaurants
Services
Shopping & malls
Straight Bars Clubs
Tourist Info
Vallarta Annual events
Vallarta Gay Pride
Vallarta Pictures
Weather

Auto Rentals
When renting a vehicle in Puerto Vallarta, make sure that you accompany the service agent to inspect the vehicle for any problems or damages before you drive away and when you return. Most agencies offer insurance, which is a good idea to have while driving in Mexico. Most of these companies listed below rent cars, jeeps and suburban vans and include basic insurance, sales tax and 200-300 kilometers or more in their prices, and will take major credit cards, but be sure to check on details. There are plenty of car rental locales in the Puerto Vallarta international airport as well. I would suggests renting a vehicle to explore Mismaloya, Boca de Tomatlan, the Puerto Vallarta Botanical Gardens or Chico's Paradise to the south of the city, or perhaps Bucerias, Punta de Mita, Sayulita, San Francisco (San Pancho) or Guayabitos to the north of Puerto Vallarta along the Pacific coast.
Prestige - South Side - 229 Amapas. Tel: 222-6506 and 223-1683. Woman-owned and operated, with friendly service. They can deliver the car to your door. prestigecarrentalpv.com Daily 8am-2pm, 4pm-7pm **
Alamo - Central - 660-A Paseo Diaz Ordaz. Telephone: 223-1057
Amigo Rent a Car - 220-B Heroe de Nacozari in Bucerias. For La Cruz, Nuevo Vallarta, Puerto Vallarta, Punta de Mita, Sayulita, San Pancho, Lo de Marcos. 209-2141; 145-8154, 044-322-289-1316
Avis - North Side - At the PV International Airport. Tel: 221-1657
Budget Car Rental - Across highway from Airport. Tel: 221-1210
Clover Rent a Car - North Side - Villa Vallarta shopping center, local 28-A. Tel:224-0304, 224-4910
Dollar - North Side - 1732 Francisco Medina Ascencio. Tel: 223-1354
Gecko - Banderas Bay - Providing cars to visitors in the Bucerias, La Cruz, Nuevo Vallarta, Punta Burro, Punta de Mita, Sayulita and San Pancho areas. Tel: 01-329-298-0339
Hertz - North Side - International Airport, Villa del Palmar and at Walmart. Tel: 011-52-999-911-8040, 221-1473, 223-1700
National - North Side - Airport Highway Km 1.5. Telefono: 222-0515

Bicycles
Bicipartes Rocallosas - Col. Lazaro Cardenas - 230 Sierra Rocallos. Cell: 044-322-147-2628
Sales, accessories and repair. They did a very nice job on my two bikes. Just off Francisco Villa street and across from Seapal. Friendly service with owner Jair Josafath Medina Tejeda. Inexpensive; since 1976. Mon-Sat, 10am-7pm
Xisco Bikes - Col. Jardines de Las Gaviotas - 168 Av. Los Tules Local 8A. Tel: 224-5140
Sales, repair and accessories such as footwear, clothing, gloves, and helmets for cycling. Sale of mountain bike, city, hybrid bikes, and some top brands related to the world of cycling such as Trek. Near Fluvial Vallarta and Costco. A bit expensive; for cyclists and sports enthusiasts. Mon-Sat, 10am-2pm and 4pm-8pm

Computers
the Computer Store - Col. Lazaro Cardenas - 153 Guayana. Tel: 223-2939, 223-2744
Sales and services of new and used computers and laptops, monitors, hard rives, computer parts and supplies, rentals, service and installation. HP, Intel, Compaq, Canon, IBM, LG, Logitech, Samsung. Over 14 years experience in Puerto Vallarta with Tom Barrington. Corner of Cuba And Guayana streets, around the corner from the Red Cross/Cruz Roja. One of the main computer sales/service stores in town, if not the oldest, since 1997. English spoken. the Computer Store Email: tcs.tom@gmail.com Mon-Fri, 9am-6pm
Fix-It Computers - Versalles/Hotel Zone - 178 Aldanaca, Local 8 in Plaza Viena. Tel: 225-4904, Cell: 044-322-779-9506
Laptop repairs PC and Macintosh, computer repairs and upgrades, generic toners for sale, LAN and Wi-Fi installations, computers for sale and rent; Juan Manuel Aguirre. Makes house calls. Located between Viena and Milan streets. House calls, 9am-7pm. Office, Mon-Fri, 9am-5pm, Sat, 9am-2pm
Office Max - North side/Hotel zone - 1800 Blvd. Francisco Medina Ascencio. Tel: 225-4464
International chain store offering a large variety of office supplies as well as all the usual sorts of technological gadgets including computers, software, electronic devices, digital cameras, etc. Just next door to the Mega grocery-department store. Mon-Thurs, 8am-10pm; Fri-Sun, 9am-9pm
PV Geeks - Tel: 223-2488
Support for your computer and networks. Mac & PC repairs, software config, network setup and security; PC, Mac, iPad, iPhone, iPod Touch & Apple TV troubleshooting and repairs; Windows, Mac OS, iOS & OSx86 system and applications installation, upgrades & troubleshooting; Computer forensics & data recovery; Wifi, wired or mixed residential network and home electronics setup, troubleshooting & security; Commercial grade penetration testing customized for the residential environment; Virus, spyware & malware removal; Internet service troubleshooting. Contact for more info on their services.
PV Technology Solutions - South Side - 141-A Pulpito. Tel: 113-0024 **
Computer repairs and accessories, iPads and iPods, PC and Mac computers, formatting and system installation as well as operating system and program upgrades. Computer tutoring and network troubleshooting. PV Technology Solutions now publishes the new Gay PV guide booklet and is located across the street from the old Abbey gay hotel. Mon-Fri, 9am-6pm; Sat, 9am-2pm
Dance/Danza
Canta y No Llores - Hotel Zone - 1989 Fco. Medina Ascencio, local I-8. Cell: 044-322-170-2314
A neighborhood karaoke bar, Canta y No Llores (Sing and don't Cry) has salsa lessons three days a week, Mon, Tues and Thurs, 8pm-9pm. Call for further details: 044-322-131-3639
J & B Dancing Club - Hotel Zone - 2043 Blvd. Francisco Medina Ascencio, Km 2.5. Tel: 224-4616, 223-3609
The wel-known J&B dancing club offers classes in: Argentine tango, Mon, 8pm-10pm and Weds, 8pm-10pm with Al and Barbara Garvey, Tel: 222-8895. Zumba fitness four days week, Mon-Thurs, 7pm and also Sat, 11am with Efren Munoz, Tel: 225-1003. Salsa/Latin rhythms, Tues, Thurs and Fri, 8pm-9pm for beginners and 9pm-10pm for intermediates with Licerine Rodriguez, Cell: 044-322-107-5430.
Los Mangos Library - 1001 Francisco Villa street. Tel: 224-9966, 293-1957
The public library in Vallarta offers classes in classic ballet for kids, as well as a variety of different types of dance such as: aerial (Sat, 1pm-2:30pm), creative (Tues and Thurs, 5p,-6pm), contemporary (Tues and Thurs, 6pm-8:30pm), flamenco (Mon and Weds, 5pm-9pm), salsa (Weds, 8pm-9pm) all for younger people, 3-20 years old. For further details visit here.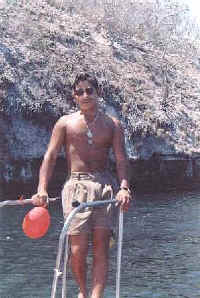 Healing Arts - Spas, etc.
Luz de Gracia Menendez - Central - 1074 Costa Rica, Col. 5 de Diciembre. Tel: 222-5153
Reiki and Polarity therapy. Luz has been my therapist, she is a true healer and highly recommended. By appointment only. Contact via email at: luzdegracia@yahoo.com
Blue Massage Spa - South Side - 411 Olas Altas interior #3, upstairs and 128 Rodolfo Gomez. Massage, facials, treatments, packages; 8 masseurs; home service available. Gay owned and operated. Daily, 8am-8pm. Tel: 223-2292, 222-6034, 113-0132 or cell: 044-322-888-7511 Alkaemia Massage - Romantic Zone - 258 Francisca Rodriguez. Tel: 223-4678, Cellular: 044-322-429-6685
Bodywork with classical swedish, deep tissue, Whatzu and Thai. contact Tatiana also for excellent Acupuncture. Gay-friendly and non-sexual.
Body and Soul - South Side - 266 Aquiles Serdan. Tel: 222-1015, 222-6710, 044-322-116-9645
Tai chi, yoga, massage, aromatherapy and retreats with Krystal Frost, who is also a qualified in acupuncture for back and arthritic pain, weight loss and diabetes control etc. She also practices traditional Chinese medicine and nutritional counseling.
Metamorfosis - Old Town - 159 Francisca Rodriguez. Tel: 222-6162
Swedish and deep tissue massage, reflexology, body treatments and facials. Many years of friendly service at this location. Check out Metamorphosis Day Spa with Angie. Mon-Sat, 10am-5pm
Natural Bodycare - Las Aralias - 1322 Avenida Francisco Villa. Tel: 225-6368
Natural treatments and therapies: ozone therapy, homeopathy, weight control, auricular & neural therapy. Mon-Fri, 10am-8pm; Sat, 10am-2pm
Oriental Healing - South Side - 287 Constitucion at Carranza street. Tel: 222-0485, Cell: 044-322-170-3027, US phone: 646-216-8516
Acupuncture, massage, and Bach flower remedies with licensed acupuncturist and Chinese herbalist Robin Manoogian who was trained in New York City. Robin holds a Master of Science in traditional Oriental medicine and is a fine jewelry designer as well. Her interests include spirituality, esotericism and kundalini/guided meditation. She is a metaphysical humanitarian minister and officiates weddings and memorial services. Check out her webiste for info at Oriental Healing Puerto Vallarta. Mon-Sat, 9am-7pm
Terra Noble Art and Healing Center - Tulipanes No. 595, Fraccionamiento Lomas de Terra Noble. Tel: 222-5400, 223-3530
Arts center located on the highest plateau in central Puerto Vallarta. Clay, sculpture and painting workshops, tai chi, therapeutic massages (including aromatherapy and reflexology), yoga, body clay treatment, healing therapies such as Reiki and polarity therapy & a sweat lodge.
Vallarta Chiropractic Center - Central - 200 Jesus Langarica, upstairs. Tel: 223-0081
Traditional care by Dr. Oscar Margain, who was trained in the U.S. at Palmer College and is the only officially licensed chiropractor in Puerto Vallarta and the Banderas Bay area. Further info visit Vallarta Chiropractic. I've visited Oscar for some 18 years. Mon-Fri, 9am-2pm and 4pm-7pm
YOGA (visit the Vallarta gyms & spas page for more complete information)
Davannayoga - Downtown - 542 Matamoros. Tel: 223-0530, Cell: 044-322-147-7008
Hatha yoga, Vinyasa flow, morning yoga (Pranayama, Asana and Meditation), evening yoga (Sivananda style evening yoga), children's and pre-natal yoga, and yogic arts. Check out here davannayoga.com for more info
Victor Rodriguez - Private yoga lessons, experiened registered teacher. Mobile: 044-322-127-7919
Yoga Vallarta - South Side - 325 Basilio Badillo 3rd floor. Tel: 116-5809, Cell: 044-322-116-5809
One of the large yoga studios in town with classes are taught by a team of bilingual teachers. All levels welcome. Hatha, Ashtanga, Mysore, Pilates, Vinyasa Flow, Kundalini and Mat Pilates group classes. Visit their yogavallarta.com website
Anya4Yoga - South Side - Brisas del Mar Hotel, 1.5 km. Highway to Mismaloya. Tel: 223-4514
Information at her website anya4yoga.com
Internet Service, Internet Cafes (See Vallarta coffee shops & internet for more access and service info)
Cafe Vayan - South Side/Old Town - 350 Olas Altas. Tel: 222-0032
Combination cafe-internet-bar-restaurant with appetizers, pasta, salads, bagels, sandwiches, coffees and frappes. Long distance calling to the US and Canada. At 30 pesos per hour for internet on the 9 computers. The Vayan Cafe is popular with its street side seating and for people watching. Fax: 222-0092. Daily, 8am-10pm
Ciber Milenium - South Side - 370 Francisco Madero, Tel: 222-1770 and Downtown at 335 Libertad, Tel: 222-0611
Inexpensive internet access with thirteen computers, public fax, scanner, games. 10 pesos/hour Mon-Sat, 9am-10:30pm and Sun, 10am-10pm.
InterNet Bar - North Side - Plaza Neptune Local E-1 in the Marina Vallarta. Tel: 221-0229
Serving breakfast, sandwiches, coffee, deserts and Mexican food.
NetStop - Downtown - 671 Morelos. Tel: 222-3367
Small but cozy Cyber Cafe with fax, scanning and printing and of course, coffee.
Laundry
Lavanderia Pulpito - South Side/Zona Romantica - 141 Pulpito. Tel: 223-2313 **
Machine or hand wash, ironing, mending, stain removal; with home delivery. Gay owned with friendly service by Julia. "The only drag-queen owned laundry on the face of the earth." Mon-Fri, 9am-6pm; Sat, 9am-5pm
PVPV Laundry Services - Old Town - 212 Pino Suarez. Tel: 222-7011, 222-0638 **
Washing and ironing, with capability to wash comforters and large loads of towels with industrial heavy duty machine. 10 pesos per kilo, the standard in town. Mon-Sat, 8am-6pm
Quinter Lavanderia - South Side - 217 Francisco Madero. Tel: 222-0158 **
Washing and ironing. Free pick up & home delivery. Gay owned.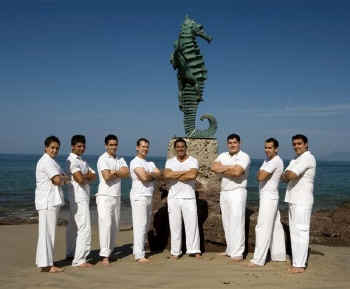 Massage - As far as I know all of these are non-sexual, and most are gay unless otherwise noted. (visit the Puerto Vallarta Gyms page for further info)
Greg Soucy - Vallarta/Bucerias - Known as one of the best massage and body work therapists in the Banderas Bay area. Combinations of Swedish, shiatsu, acupressure, along with neuro-muscular therapy and deep muscle connective tissue body work. Also services in Panchakarma and Ayurveda. Straight/gay friendly, non-sexual. House calls. tridosha.com Tel: 329-102-2491, Cell: 044-322-155-2491
Martin Mendoza - South Side - Combination of Shiatsu, Swedish and reflexology. Works at the Blue Massage Spa, 411 Olas Altas, interior upstairs #3. Gay. House service. Daily, 8am-8pm. Tel: 222-6034, 223-2292, or cellular: 044-322-888-7511 ; email at jmmenzoda_30@yahoo.com
Osiel Echeverria Bercian - Old Town - Professional massage: Combination of shiatsu, Swedish, Mayan, Rusian and manipulation. House calls appointments, since 1990, non-sexual. Email at osielbercian@live.com.mx Cellular: 044-322-110-1143
Loto Massage - South Side - 119 Amapas. With Gregorio Diaz and several other gay masseurs. Email at lotomassage@hotmail.com Their office is open daily, 9am-10pm. Phone: 184-4357
Reinhard Bruns - Gringo Gulch - 528 Iturbide. Touch Experience - Tantric masssage sessions, seminars, workshops. 2 and 4 hand sessions for singles and couples. "A tantric experience is more as a massage, it is a kind of body art, not a sex massage but pronounced aphrodisiac. The eroticism is used in the tantric massage as a tool to bring the body's energy field to vibrate and harmonize." Gay. Since 1995. Plenty of info at his website, touch-experience.com Cellular: 044-322-120-3979
Gustavo Mendez - Holistic massage tantric. In or out calls. Gustavo's email at guuzmendez@gmail.com Tel: 044-322-131-0968
Viktor Manuel Rosales - Tantric, relaxing and Inca massage, reiki, 700-1000 pesos ($53-$76 USD). Further info at discoveryoursenses7.com Cell phone: 044-322-131-5723
Axel - Certified massage therapist, deep tissue, sports, cupping, holistic. axeljumbo@yahoo.com.mx Tel:044-322-779-2939
Boana Spa - Massages, swedish reflexology, shiatsu, deep tissue, facials, body treatment, manicure and pedicure. At the Boana Torre Malibu condominiums, 325 Amapas street Tel: 222-6695 or 222-0999
Ezekiel - South Side - 258 Francisca Rodriguez. Bodywork with classical swedish, deep tissue, Whatzu and Thai. Straight/gay-friendly, non-sexual. Tel: 223-4678, Cellular: 044-322-429-6685
Shanti Healing Center - Central - 231-7 Independencia. Therapeutic and relaxation massage, shiatsu, aromatherapy. Tel: 222-5400 and 224-9895, cellular 044-322-227-1243.
Gerardo Dico - Masseur therapist. Tel: 044-322-134-2816
Jaime Guanajuato - Massage therapist noted for holistic, therapuetic, reflexology, deep tissue and sport. House service; very good reviews from a friend. Email at leonelestrada30@hotmail.com Cellular: 044-322-303-1078
Medical Services
Many good doctors, chiropractors and dentists practice in Puerto Vallarta, most of whom were trained in Guadalajara or Mexico City and several in the United States. They usually charge reasonable rates.

Doctor Maria Guadalupe "Lupita" Lewgot - Emiliano Zapata - 236 Manuel M. Dieguez at Medasist Hospital. General practitioner and internal heart specialist. Speaks English fluently. Tel: 223-0444. Mon-Fri, 9am-2pm
Dr. Garcia Pacheco - Old Town - 127 Rodolfo Gomez, interior. General medicine and homeopathy. Office is in the courtyard behind well-known gay restaurant Cafe Bohemio, next door to the San Marino Hotel. Speaks English and French. Tel: 222-3940 and Cell: 044-322-121-9878

Chiropractors
Doctor Oscar Margain - Downtown - 200 Jesus Langarica, Interior 22. Traditional chiropractic care by Dr. Margain, who was trained in the US at Palmer College and with over 30 years experience. Recommended. More info Vallarta Chiropractic. Mon-Fri, 10am-2pm and 4pm-7pm. Tel: 223-0081
Dr. Basil Abuid - North Side/Hotel Zone. Plaza Marina, Locale A-38, Chiropractic Health Center of PV. Specialty in sports medicine and chiropractic neurology. Originally from Calgary and studied at the Parker College of Chiropractic. Mon-Fri, 9am-2pm and 5pm-7pm; Sat 9am-2pm. Tel: 221-3190. Emergency cell: 044-322-779-7430
Dr. Leonard Sugarman - Marina Vallarta & La Penita, Nayarit - Plaza Marina, Local B-10, with office Tel: 322-223-3845, Cellular: 322-142-2036 Available for appointments. In La Penita, Highway to Tepic Km. 93, Local 6, Tel: 327-274-3540 and Cell: 327 274 3540. Traditional chiropractic care, visit for more information. Mon, Weds, Thurs and Fri, 10am-6pm
Dr. Dennis Brittain - Bucerias - at the Mega Commercial Shopping Plaza in Bucerias. Traditional chiropractic care by Dr. Brittain, who was trained in the U.S. at Western States Chiropractic College in Portland in 1983. Utilizes Gonstead technique and applied kinesiology. Mon, Weds & Fri, 10am-1pm & 4pm-6pm. Tel: 322-180-7393
Dentists
Doctor Angelica Aguilar Vargas - South Side - 278 Lazaro Cardenas, 'Dental Care' office. Dr. Angie has taken over the long-time practice of Francisco 'Paco' Rincon, who was one of our well known local gay dentists for some 20 years in Vallarta. Paco and his lover Pierre moved to Ajijic in the summer of 2017. Dr. Angie also specializes in restorative and cosmetic dentistry; mixed clientel. Mon-Fri, 9am-3pm. Tel: 223-4182 and Cellular: 044-322-182-3853
Dental Aleman - Fluvial Vallarta - Macro Plaza 1526 Francisco Villa, local C9 in Col. Los Sauces. Gay friendly and with some gay staff, mixed clientele. Cleaning, whitening, resins, porcelain crowns, orthodontic and implants. More info. Tel: 225-9805, Cell: 044-322-194-0440
Dr. Ana M. O'Conner - North Side/Hotel Zone - Plaza Caracol. Speaks English. Office is at the Plaza Caracol, 2rd floor, upstairs from Soriana department store. Periodontal surgery, filings, porcelain crowns and bridges, whitening. Tel: 224-2636, 224-7539, 044-322-183-9286
Dr. Fernando Peñalva - Marina - Clinica Dental Plaza Marina, NE. corner. General and cosmetic dentistry. Tel: 221-0165
Dental Office Puerto Vallarta (Grupo Odontológico Integral) - North Side/Marina - Plaza Marina, Local G-24 and G-25. Group of specialists providing a range of dental services including cleanings, whitening, crowns and bridges, root canals, implants and cosmetic dentistry. Bilingual staff. Mon-Sat: 10am-2pm, 4pm-8pm. Tel: 221-2215. Emergency 24-hour Tel: 044-322-100-8691
Dr. Alberto Hernandez - South Side - 383 Francisco Madero street, 'Smiles at Vallarta' office. Graduated from the University of Guadalajara of Dentistry in 1999, with 6 years in Vallarta. Speaks english. website: puerto-vallarta-dentists.com Tel: 223-9648 and Cell: 044-322-111-6391

Pamela Thompson - Registered nurse fluent in Spanish, English and all medical terminology, she knows the medical facilities in Puerto Vallarta well and acts as a communication link between doctors, patients and their families. She has been very helpful to many locals and visitors alike. Check out her Vallarta Health Care Resources website for more details. Email: pmt15@hotmail.com and Tel: 222-9638, Cellular: 044-322-107-7007
Hospitals
1. AmeriMed - Marina - 3970 Blvd. Francisco Medina Ascencio across from Plaza Marina, Col. Villa las Flores. Ameri-Med. Tel: 226-2080, 221-0023
2. CMQ Hospital - South Side - 365 Basilio Badillo. 24 hour pharmacy and emergency room. Tel: 223-1919, 223-2423, 223-0878
3. CMQ Premier Hospital - Pitillal - 1749 Ave. Francisco Villa. For info visit their website. Tel: 226-6500
4. Cornerstone - North Side-Hotel District - 136 Ave de Los Tules, behind Plaza Caracol. Tel: 224-9400, 226-3700
5. I.M.S.S. - Tel: 224-3838
6. Medasist Hospital - South Side - 358 Manuel M. Dieguez. A smaller hospital with 16 private rooms; 24 hour emergency room. Info for Hospital Medasist with Tel: 223-0444, 223-0656
7. Regional Hospital - Pitillal - Calle Dinamarca esq. Noruega (only Spanish spoken). Tel: 299-5600, 299-5601, 299-5603, 224-4000
8. Red Cross/Cruz Roja - Rio Balsas y Rio Plata streets, Colonia Lopez Mateos (only Spanish spoken). Tel: 222-1533, 222-4973
9. San Javier Hospital - Marina - 2760 Blvd. Francisco Medina Ascencio. 24 hour emergency, and for info San Javier. Tel: 226-1010
Meditation
Puerto Vallarta Zen Group - Colonia Palmar de Aramara - 480 Mar Caribe at Océano Indico. Cell: 044-322-121-0798.
Following the traditional forms of the Soto school of Zen with a spirit of warmth and inclusion, with resident priest Rick Spencer. Info at pvzen.org. Guided meditation with themes such as peace, compassion and forgiveness; Dharma talks. Tues and Weds, 7:30pm and Sun, 10:30am
Miscellaneous
Mail Boxes Etc. - South Side - 130 Ignacio Vallarta street at the Rivera Molino. Tel: 222-2252. **
Safe international and national shipping and receiving, mail services, internet, mailbox rental, fax and copy services, office and packing supplies, greeting cards. Gay-owned and operated by Jessica Corley and Rhonda Manthei. Mon-Thurs, 9am-6pm; Fri, 9am-5pm; Sat, 10am-2pm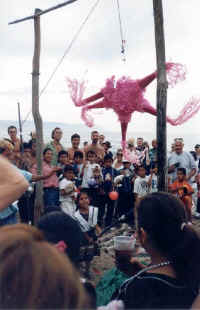 Movie Theaters/Cinemas
Go here for the current Puerto Vallarta movie theater listings at the four PV theaters listed below. All are modern and play first run U.S. movies (usually with subtitles in Spanish) and some of the nationally produced movies of which there are fewer and fewer as Hollywood takes over Mexican culture. All Puerto Vallarta neighborhood cinemas have been put out of business in the past 3-5 years by the growth of shopping mall cinemas and DVD rentals. Like with the cost of riding the bus, movie prices have more than tripled in the last 15 years or so.
1. Cinemark - North Side/Hotel Zone - 178 Avenida de Los Tules in Plaza Caracol. Tel: 224-8927
Located in the Plaza Caracol shopping mall, this Puerto Vallarta cinema has 11 screens. Admission varies, 40-50 pesos; best value in town. Adults before 3pm: 42 pesos, before 6pm: 47 pesos, after 6pm: $50 pesos. Children, students and senior citizens: 44 pesos. Weds, 40 pesos. 3D, 75 pesos
2. Cinemex Galerias - Hotel Zone - 2920 Francisco Medina Ascencio in Centro Comercial Galerías Vallarta. Phone: 221-0095
Located in the Galerias Vallarta shopping mall or commercial center, with 12 screens. Price varies, 40-50 pesos. Mon-Sun before 3pm, $40 pesos; Mon-Fri before 6pm, 50 pesos; Mon-Fri after 6pm, $50 pesos; Sat and Sun after 3pm, 42 pesos; Weds, 40 pesos; Students, 42 pesos (only on Thurs); Children and senior citizens, $42 pesos
3. Cinepolis - Pitillal - 1642 Avenida Francisco Villa, Ex-Haciendas Del Pitillal. Tel: 293-6763
The largest theater in town, with 12 screens. Admission varies, 32-50 pesos. Mon, Tues, Thurs & Fri before 6pm, 43 pesos and after 6pm, 50 pesos; Weds, 32 pesos; Sat and Sun after 3pm, 50 pesos; Students, children and senior citizens, 43 pesos.
4. Cinemex Macro Plaza - Pitillal - 1526 Av. Francisco Villa. Tel: 01-800-710-8888
In the Centro Comercial Marco Plaza along Fran. Villa street just before the bridge over into Pitillal.
Music-Musicians
Jorge Acosta - A well-known local musician he can sing familiar top-40 hits, classics ranging from Frank Sinatra to Ricky Martin, as well as traditional Mariachi music. Check out an excerpt of a performance by handsome Vallarta strolling minstrel, guitarist and singer Jorge Acosta at The Palm cabaret & gay bar on December 9, 2011. Party, wedding, show performance, special nights. Telefono: 113-3504, Cell: 044-322-120-7015
Photography
Xavier Manuel - Downtown - 366 Miramar. Architecture, food & restaurants, weddings, events, fashion. photopv.com Phone: 223-3009
Eduardo Solorzano - Contact Lalo via email at isaylalos@yahoo.com
Paul Van Vleck - Portraits, commercial and destination wedding photography in Puerto Vallarta, Los Cabos, Playa del Carmen, Sayulita, Todos Santos and other Mexican locations. paulvanvleckphotography.com Tel: 113-0253, Cellular: 044-322-138-0743 **
Plant Nursery/Vivero
Vivero La Primavera - North Side/Pitillal - 840 Francisco Villa in colonia Las Gaviotas. Tel: 224-3953, 225-4239.
A terrific selection of greenery from small flowering plants, succulents, roses and gardenias, to shrubs and small trees, with a good number of clay, ceramic talavera and plastic pots; fertilizer and prepared soil in bulk too. My favorite spot for many years. Vivero La Primavera is Puerto Vallarta's largest plant nursery with good prices and friendly service. Mon-Sat 8am-9pm
Green Art/Arte Verde Nursery Center - Nuevo Vallarta - Carretera/Highway to Tepic Km 149 near Flamingos Golf. Tel: 296-5695, 291-6266.
Design and architecture of the area, exotic and tropical plants, grasses, natural flowers.
Viveros Paraiso - Pitillal - #400 5 de Mayo, Esq. Etziquio Corona. Tel: 224-4452, cell: 044-33-205-8819.
Rolls of grass, flowers in season, interior and exterior plants, pots, plants for rent, maintenance of plants. In business since 1977.
Private Home Tours - International Friendship Club
Take a tour through some of Puerto Vallarta's and Banderas Bay's most beautiful homes and villas. Sponsored by the International Friendship Club (IFC) since 1987, meet at the Sea Monkey restaurant on Los Muertos beach at calle Aquilas Serdan, just in front of the Vista del Sol condominiums on the South Side, every Tues and Weds. Donation of 600 pesos. Ticket sales opens at 9am on tour day; advance reservations may be made at the IFC office or on-line at the International Friendship Club - Home Tours. Bus departs at 10:30am and returns at 2pm after viewing 3-4 homes. Tours run November 2018 through March 2019 except the weeks of Christmas and New Years.
Try to wear comfortable walking shoes and bring a camera. Please be advised that these Hone Tours involve walking on inclines, paths, cobblestones and stairs. Tour participants should have good mobility and balance. Handicap access is not available, sorry. Donations from the tours fund a number of Vallarta charities, primarily the Cleft Palate Surgical Program and other in-house educational and community service programs, plus providing assistance to Becas Vallarta and Refugio Infantil Santa Esperanza (R.I.S.E) among others. Over 25 years assisting the local community. From the US or Canada: 514-418-2123. For further info phone: 222-5466
Psychotherapy
Dr. Dennis Lowry. Puerto Vallarta psychologist, mindfulness therapist, medical hypnotherapist and counselor committed to providing an affirming therapeutic environment for the gay & lesbian community. Individuals, couples and children's counselling. His treatment specializations include depression, stress and anxiety, addictions, gay affirmative. Serving the community for over thirty years. Email at dennis@therapygethelp.com See his website at therapygethelp.com
Giselle G. Belanger - North Side - Plaza Marina, Local E-8. Puerto Vallarta psychotherapist Giselle Belanger, RN, LCSW, for couples, individuals and families with specialty in addictions, anxiety, depression, trauma and domestic violence. Cell: 044-322-138-9552 and US cell: 312-914-5203
Real Estate
Jamie Coates Realty Services - Old Town - 228 Ignacio Vallarta street in Plaza Romy, Int. 13. Tel: 113-0456 **
A full-service buyer's agency designed to provide a secure and hassle-free real estate purchasing experience while saving purchasers thousands of dollars off closing costs and other related expenses through the exclusive flat fee service charge. A long-time, friendly and reliable Vallarta resident and member of the gay community who has been a real estate agent for years. Contact Jamie at jamie@pvr.mx
Salon Services
Paris-Londres Barbershop - Downtown - 268 Libertad. Tel: 222-2929
The oldest barbershop in town, with shaving and haircuts since 1965. English spoken; walk-in welcome.
Toya's Salon - Old Town - 129 Amapas street. Tel: 223-0696
Haircuts for men (140 pesos) and women (220 p.), highlights, color, permanent, brow enhancement, wax treatment, acrylic nails, manicure, pedicure (180 pesos), shampoo, set and blow-dry. Mon-Sat, 10am-6pm
Sauna/Men's Spa
Baños Pitillal - Pitillal - 268 Hidalgo street. Tel: 223-2451, Cellular: 044-322-429-1555.
Puerto Vallarta's only sauna/bathhouse, with jacuzzi, steam room, pool, gymnasium, massage, restaurant and bar. Men only. Last I knew, the Banos Pitillal was located 1 and 1/4 blocks behind the main church in downtown Pitillal and was 50 pesos admission. Mon-Thurs, 11am-11pm; Fri and Sat, 11am-12am; Sun, 5-10pm
Spartacus Spa - Romantic Zone - 244 Ignacio Vallarta street. Tel: 178-4299, 044-322-178-4229, 044-322-123-1077 **
The newest and largest four-story sauna and spa for gay and bisexual men in Puerto Vallarta. Services available include coffee & snack bar, dry sauna, jacuzzi, lockers, massage, private rooms, relaxation cubicles, steam room, sun deck, video room. Free wirless internet. Directly across from the lively CC Slaughters nightclub and in the next block over from Paco's Ranch. Check out my new page with bathhouse info & photos or visit the Spa spartacus website for details. 150-300+ pesos depending. Sun-Thurs, 4pm-2am; Fri and Sat, 4pm-9am

Spanish Classes/Lessons
If you want to learn some Spanish while you are here, or if you live here, you can get in touch with the following:
1. Melchor Cortes's Spanish School Vallarta - North Side/Hotel Zone - 209-A Viena street. Tel: 224-8917. The only Puerto Vallarta school using the famous Warren Hardy Spanish school materials. Senor Melchor was my teacher way back when, he's excellent and he has over 20 years experience. Further info: spanishschoolvallarta.com
2. Spanish Classes, Conversational Club - Downtown - 105 Libertad street, Local 1. Tel: 223-2082. Spanish classes by CEPE, University of Guadalajara, in downtown near the Puerto Vallarta municipal flea market. Beginner's and intermediates, Tues and Thurs, 11am-12 Noon; Advanced, Weds and Fri, 11am-12 Noon. $5 USD per day.
3. You can contact Leonardo Tejeda, who teaches individuals or groups, beginners to advanced students; learn in the comfort of your home or hotel; contact Leo by email at leomar@usa.net or Tel: 223-4784.
4. Spanish Lessons - South Side - 512 Venustiano Carranza. Tel: 222-8168. Conversational group at The Genius of Paco Studio and Gallery, Mon and Weds, 5:30pm-7pm. 50 pesos or 200 pesos per hour for private Spanish lessons with Ruben Cham.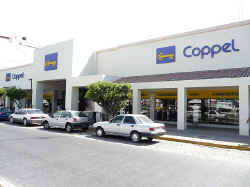 Puerto Vallarta Shopping Malls, Supermarkets, Department Stores, etc
Coppel - North Side/Hotel District - 190 Blvd. Francisco Medina Ascencio. Tel: 222-8461, 224-8460
Department store. On the pricey side. Mon-Sat, 10am-8:30pm; Sun, 10am-6pm
Costco - Fluvial Vallarta/North Side - 134 Fluvial Vallarta Ave just off Francisco Villa street. Tel: 226-2580.
Major supermarket and department store for the Fluvial and Pitillal areas of town. Fresh meat and produce, bakery, optical department, pharmacy, cameras, cellular phones, computers, iPods, televisions. Membership required. Since March 2008. Mon-Sat, 9am-9pm; Sun 9am-8pm
Galerias Vallarta - North side/Marina zone - 2920 Blvd. Francisco Medina Ascencio.
Included in the two level Galerias Vallarta shopping mall complex is the Liverpool department store, one of the largest in town, and some 80 other stores including Hang Ten, Levi's, LOB, the Athlete's foot, Radio Shack, GNC, 4 or 5 beauty salons, the 12 theater MM Cinemas, and a dozen or so restaurants and fast food eateries including Arrachera House, Burger king, Chile's, Domino's pizza, Mcdonald's, Mr. Sushi, Subway and Starbucks. Going there is more like being in Guadalajara or Mexico City than being in old Vallarta. Daily, 11am-8pm
Lans - Central/Downtown - 867 Juarez. Tel: 226-9100
Locally owned modern department store in downtown Vallarta, with brands such as Ralph Lauren, Dockers, Adidas, Levi's. Mon-Sat, 10am-9pm; Sun, 8am-7pm
Lans Caracol - North Side - 2216 Blvd. Francisco Medina Ascencio at Plaza Caracol. Tel: 226-0204
Modern department store. Mon-Sat, 10am-9pm; Sun, 8am-7pm
Ley - Central - 1150 Avenida Mexico, between Chile and Uruguay streets. Tel: 223-1978, 223-1863
Casa Ley is the main supermarket downtown; foods found downstairs while appliances, toiletries and clothing etc. are upstairs. An old style Mexicansupermarket that doesn't cater much to the gringo population. Good prices. Daily, 6:30am-Midnight.
Liverpool - Marina/Hotel zone - 2920 Blvd. Francisco Medina Ascencio. Tel: 226-2200
One of the largest and newest department stores in Puerto Vallarta; main part of the Galerias Vallarta Plaza. Some 70,000 square feet.
Mega - North Side - Km 6.5 Highway to the Airport. Tel: 221-0490, 221-0053, 222-7709
Comercial Mexicana store near the Sheraton hotel that reminds me of a Safeway in California, plus a large department store part as well. Carrying a wide variety of items from food products and fresh pastries to major kitchen appliances, clothes, liquors, cookware, a variety of seafoods and deli
meats, and a well stocked pharmacy.
Mega Bucerias - Bucerias - 1297 Tepic Avenue.
The new Comercial Mexicana shopping center out near the Flamingos Club in Bucerias, Nayarit. Same type of inventory as the one in Puerto Vallarta and convenient to the North Shores areas of La Cruz, Bucerias and Nuevo Vallarta.
Macroplaza Vallarta - Pitillal - 1526 Avenida Francisco Villa at Gonzalez Gallo Avenue. Tel: 224-9178, 322-205-7048
The newest shopping center complex in Puerto Vallarta two blocks from the Soriana Pitillal shopping plaza, with a large Wal-Mart as its main store among some 200 other shops and a movie cinema theater as well. Daily, 7am-11pm
Office Depot - Hotel Zone - 2023 Blvd. Francisco Medina Ascencio. Tel: 293-2440
Offering a large selection of all the usual office supplies as well as computers, scanners, digital cameras and printers. Near the Plaza Las Glorias. Mon-Fri, 8am-9pm; Sat and Sun, 9am-9pm
Office Max - North side/Hotel Zone - 1800 Blvd. Francisco Medina Ascencio. Tel: 225-4464
Large store offering a wide assortment of office supplies as well as technological gadgets including computers, software, digital cameras and printers. Just next door to the Mega grocery/department store. Mon-Thurs, 8am-10pm; Fri-Sun, 9am-9pm
Plaza Marina - North Side - Large shopping center on the north end near Marina Vallarta, with many shops and offices on two floors including the Department of Motor Vehicles.
Soriana - North Side - 2.5 km. Blvd. Francisco Medina Ascencio, in Plaza Caracol. Tel: 224-4060
A huge department and grocery store in Puerto Vallarta's principal shopping mall with a fine selection of just about everything for kitchen and home: clothes, appliances, hardware, food. Daily, 7am-11pm
Soriana Playa de Oro - North Side - 2735 Blvd. Francisco Medina Ascencio. Tel: 221-1585
A smaller Soriana store located near the Port Terminal where the cruise ships dock. Daily, 7am-11pm
Soriana Pitillal - 1642 Avenida Francisco Villa between José González street and the Pitillal river. Tel: 293-0400, 293-0432
Pitillal's version of the Soriana department store chain. Daily, 7am-11pm
WalMart - Marina/North Side/Hotel zone - 2900 Blvd. Francisco Medina Ascencio. Tel: 221-0562, 221-0870
You know the story about Walmart. One of the newest and largest of the grocery-dry goods stores in Puerto Vallarta. Good bakery and deli and a fine selection of vegetable and fruits. Frequented by foreigners and locals alike. Located just next door to Sam's Club and across the boulevard-highway from the Port Terminal where the cruise ships dock. Open 24 hours a day, 7 days a week
WalMart, New - Pitillal - 1526 Ave. Francisco Villa at Gonzalez Gallo. Tel: 224-9178
At the new Macro-plaza Puerto Vallarta shopping mall just before Pitillal. Daily, 7am-11pm
Woolworth - Downtown - 880 Juarez street. Tel: 223-1568, 222-0001
You know the story, a relatively inexpensive department store. Daily, 9am-9pm
Books about Puerto Vallarta
Here are several books (this is an old list, sorry) that contain valuable tourist information about Puerto Vallarta and its environs:
Puerto Vallarta Handbook, Including side trips to San Blas, Guadalajara and Lake Chapala by Bruce Whipperman. Moon Publications Inc., 1997. Extensive guide book on just about every aspect of life in Vallarta: geography, history, food, accommodations, shopping and lots of practical information. Very useful and readable.
Puerto Vallarta by Richard Bizier. Ulysses Travel Publication, 1997. Packed with useful information on the people, eating well, sights to see and outdoor activities, to name a few sections. The only one of the straight books to mention gay life, with a rather outdated listing of gay bars.
Frommer's Portable Puerto Vallarta, Manzanillo and Guadalajara. Simon & Schuster Inc., 1997. Seventy five pages on Vallarta, with accurate general information and recommendations for lodging, restaurants and activities. Well written.
Discover Puerto Vallarta by Marilu Suarez Murias. Editorial Markdeki, 1997. Informative and useful, with many beautiful color photos of Puerto Vallarta and the region. The most colorful of the guides.
----------

the Day of the Dead, November 2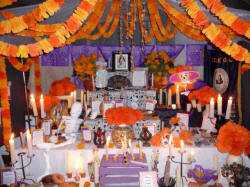 On Nov 2, the Mexican people celebrate the Day of the Dead, to remember those who have died
and on this day return for a visit. Altars are constructed on which flowers, sweets,
photos and other offerings to the dead are placed.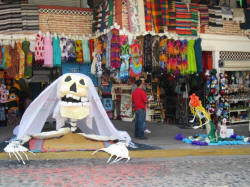 Mexico Day of the Dead street art at the Puerto Vallarta municipal flea market
Go here for more information and images on the
Vallarta Day of the Dead
----------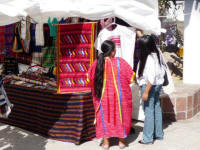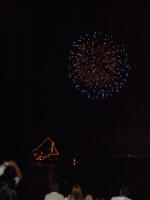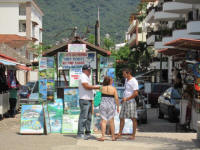 Puerto Vallarta market outdoors in Hidalgo Park; fireworks from the Marigalante; local excursions vendor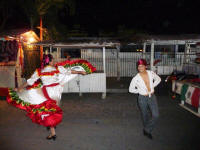 Dancing at the gay Puerto Vallarta carnival parade in March 2011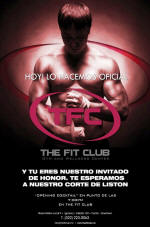 The Fit Club - Puerto Vallarta gyms
---------
Consulates in Puerto Vallarta
American Consulate: 222-0069, 223-0074 - After hours: 01-333-268-2145 in Guadalajara
Canadian Consulate: 293-0098, 293-0099 - After hours: 01-800-706-2900, 01-800-514-0129
British Embassy - Mexico City - Tel: 01-55-1670-3200,
01-55-5242-8500

Important Phone Numbers
Emergency/Police/Ambulance/Fire 24 hours: 060 or 066
Fire Dept/Bomberos - 565 Ave. Las Americas, 223-9476,
223-9478
Police Dept - 290-0507, 290-0512, 290-0513
Red Cross & Ambulance - Tel: 222-1533. Rio Balsas conrer of
Rio de la Plata, Colonia Lopez Mateos.

Motor Vehicle Dept - 224-8484
Consumer Protection (Profeco) - 225-0000, 225-0018
City Hall - 223-2500
Immigration Main Office - 224-7653, 224-7719, 224-7970
Immigration at airport - 221-1380
Tourism Office, Jalisco - 221-2676, 221-2677, 221-2679,
222-0242
Tourism Office, Nayarit - 01-322-297-0180
Secretary of Tourism - 222-0243

Medical - Hospitals and Clinics
Red Cross/ambulance - Tel: 222-1533
Ameri-Med - 226-2080, 221-0023
CMQ Hospital - 223-1919, 223-0878
Cornerstone - 224-9400; 226-3700
I.M.S.S. - 224-3838
Medasist - 223-0444, 223-0656, 223-0618
Regional Hospital - 224-4000
San Javier - 226-1010
Servicio Medico de la Bahia - 222-2627
Pamela Thompson - Cellular: 044-322-107-7007

Dental
Dental Office Puerto Vallarta - Tel: 221-2215 and
emergency 24 hour Cell: 044-322-100-8691

Pharmacy (all open 24 hours)
Farmacia California - 225-0635
Farmacia Guadalajara - 222-0101
CMQ Hospital - 222-2941

Credit Cards
American Express - 223-2955 or
toll free 01-800-221-7282, collect 01-801-964-6665
Banamex (VISA, MasterCard) - 01-800-706-6600
Diners Club - 001-800-257-3381, 001-800-500-3000
MasterCard - 001-800-307-7309
VISA - 001-800-847-2911


Helpful Dialing
To call direct to the US or Canada dial 001 + area code + local number
To call direct within Mexico dial 01 + area code + local number
To call Puerto Vallarta from the US or Canada 011 + 52 + 322 + local number
To call International, Operator Assisted, dial 090
To call direct International dial 00 + country code + area code + phone number

Airport Immigration
Telephone: 221-1380, 221-1325

Puerto Vallarta Airport
Phone: 221-1325, 221-1380, 221-1298

Airlines
AeroLitoral - Tel: 224-2784, 224-2796
Aeromexico - 224-2777, 221-1204
Air Canada - 221-1212, 01-800-719-2827
Alaska - 221-1350, 221-1352, 01-800-252-7522,
American - 221-1799; 221-1927, 01-800-904-6000
America West - 221-1333, 221-1522
Canadian - 221-1212
Continental - 221-1025, 221-1096
Delta - 221-1032, 221-2524, 221-1919, 221-1986; 01-800-902-2100
Frontier - 221-1426, 221-1435
Mexicana - 224-8900, 221-1040, 221-1266, 01-800-801-2010
Northwest - 01-800-900-0800
United - 01-800-003-0777

International Couriers
DHL - 104 Francisco Medina Ascencio & also in Plaza Marina
Toll free: 01-800-765-6345
FedEx - 168 Sierra Pirinoes - 223-2751, 222-9800 and toll free: 01-800-900-1100. Mon-Sat, 9:30am-2pm, 4pm-7pm
UPS - 383 Francisco Villa - 223-3227


Misc.
Animal Protection Association - 224-4126
Friends of the Animals - 222-0586
Motor Vehicle Dept - 224-8484





---
top of page | olas altas condos AND | straight nightlife pictures | guadalupe festival | Gay Puerto Vallarta guide
art & culture images | apartments BTM | vallarta sunset photos | malecon downtown pictures
Email contact