Gay Puerto Vallarta Bars, Clubs and Discos
- Gay Nightlife in Puerto Vallarta Mexico
On this Bar & Nightclub page
Anonimo | Antropology | Apaches | Blondies | Blue Chairs | CC Slaughters | Fiesta | Frida Bar | Garbo | Hotel Mercurio
Incanto Cabaret | Kinky Karaoke | La ChaChaLaca | La Cueva | La Margarita | La Noche | Los Amigos | Mr. Flamingo | Paco's Ranch
Reinas | the Swedes | Gay Pride | Gay Bar Hopping tours | Wet Dreams
Rentals & Lodging
Vallarta Condos
- Condominiums LP
- Beach condos PB
- 3 bedrooms MDA
Vallarta Villas
- 2 bedroom villas
- Three bedrooms
More Vallarta condos

Gay Puerto Vallarta
Art Galleries
Cafes - internet
Calendar Gay Events
Community Groups
Contact Info
Fun & Excursions
Gay Bars & Clubs
Gay Beach
Gay Cruises & Tours
Gay Links, etc.
Gyms - Health spas
Law & Custom
Lesbian Vallarta
Malecon
Map
Marina Vallarta
More Gay Beach pics
More Malecon photos
More Restaurant pics
Other Beaches
Quick Gay Travel tips
Restaurants
Services
Shopping & Stores
Straight Clubs Bars
Tourist Info
Vallarta Annual events
Vallarta Pictures
Weather

Nearly all of the Puerto Vallarta gay nightlife scene - the cantinas, bars, discos, lounges, night clubs, antros and party venues are in the South Side or Romantic Zone area, and only one, Antropology, is located just north of the Cuale River which runs through the middle of town. Most PV gay bars are thus within a rather short distance of each other. Sunset will often find the crowd having fun pool-side at Hotel Mercurio, at the hillside Signature Lounge with tis spectacular views or on the rooftop of the Blue Chairs Hotel, which has a variety of fun daily events. Tourists tend to go out for dinner and then for conversation and drinks at Anonimo, Apaches, Frida, La Margarita, Los Amigos, Mr. Flamingo, or Reinas. Or else guys head off to some of the live entertainment this season at Garbo with Ron Pass or Bobby Broadway on the piano, or to one of the many entertaining shows at The Palm this season, with comedian Leslie Jordan, singer Alberto Mejia, impersonator Randy Roberts, musical-comedy act Amy and Freddy, Michael L. Walters, or avant-garde musical group Well-Strung (see current details at The Palm cabaret website).

Later on guys go to the strip bars or discotheques after midnight until the early morning hours. People will often walk the circuit from one place to the next until they end up at La Noche, Paco's Ranch or nightclub CC Slaughters to dance, drink, cruise and party the night away. These 3 comprise the heart of the Lazaro Cardanes street gay circuit, and there are eight other bars within a short 2-4 blocks of them. The male stripper shows at Anthropology and Wet Dreams are popular and take the lead with quite a few handsome guys in their line ups. The town certainly has some of the best gay night spots in Mexico. From what I see, read and hear I'd have to call it for Pacos Ranch and CC Slaughters for late night fun and carousing. You can be sure that there's always plenty of diversity in gay life to choose from here in Puerto Vallarta.

By the way, the legal drinking age in Mexico is 18. Nightlife tips: I advise you to check drink and food prices before ordering, and keep good track of your tab at all the bars and fine dining spots in town. In general the thrilling entertainment scene in the gay discos tends to start late, usually livening up around midnight or so, and of course weekends are the most popular time to go out, drink, have fun, look for romance and dance the night away. The town is pretty busy starting Friday through Sunday evenings and at the world-renowned Blue and Green Chairs of the terrific Vallarta gay beach during the daytime. I've also put together a rather detailed rundown of the straight nightlife if you want to check it out, are in town with some straight friends or feel adventurous about a change of pace.

Anonimo - South Side - 157 Rodolfo Gomez at Olas Altas. Tel: 044-322-150-4772
Small, friendly and familiar place, the newest gay bar in the Olas Altas area. Beer at 20 pesos, well drinks at 30 pesos, daiquiris and margaritas at 35 pesos, one of the cheapest in Vallarta. Anonimo (facebook) has a festive, talkative crowd with 2 TVs showing music videos. Around the corner from Sama and The Palm cabaret-show club. Owner Dan tells me they'll likely be offering some food starting next season. More info & photos. Happy hour, 6pm-9pm. Daily during summer months, 6pm-2am

Antropology - Central/Downtown - 101 Morelos, local 3-A, Plaza Rio Cuale. Tel: 044-322-156-8735
"The study of Man." Anthropology generally features some 20-25 male strippers who give near continuous entertainment from 9pm to 4am nightly. These Puerto Vallarta strippers are attractive, extra friendly and very entertaining as one would be by dancing up close on the bar, the floor and the table. A good place to come alone or bring friends. The gay strip club staff here happens to be good looking as well. Antropology promotes itself as the only gay male stripper bar in Mexico where the strippers take it all off; for men only. Cover, but free passes sometimes available at the gay hotels and the gay beaches. Anthropology strip club may be booked in advance on a limited basis for private parties. Celebrated 15 years in October 2015. More pics. Daily 9pm-4am
Apaches - South Side/Romantic Zone - 439 Olas Altas. Tel: 222-4004, 222-5235
Mari-Ann Rattray and Endra Buining own and operate one of Vallarta's most festive and favorite martini and cocktail bars, serving all kinds of delicious strong drinks. A small and cozy locale, Apaches has been quite popular with gay locals and tourists alike since 1997. Inside and sidewalk seating, with friendly service for years with Chuy and Freddie. The bar can get a bit crowded at times. Next door is Apaches Bistro restaurant which serves steaks, seafood and good continental fare from 5pm to midnight, open daily. Happy hour at Apaches (facebook), 5pm-7pm. Visit here for more info and photos. Apaches is open Mon-Sat, 5pm-2am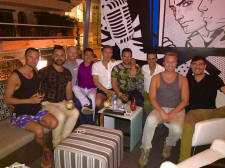 Blondies PV - Old Town - 115 Pulpito at Amapas. Tel: 222-0275, Cell: 044-322-102-8203
Loft and slushbar featuring frozen cocktails and drinks made with fresh fruit, fresh squeezed juices, and top shelf spirits bar for classic cocktails and slushies. "Where all good stories begin." The new Blondies stylish gay lounge cocktail bar (picture left) has pleasant chill out music, ocean breezes, Bay views and some great Vallarta sunsets from the second floor Loft. Appetizers and snacks include cheese, meat and fruit plate selections. Like the mod art deco look. A welcome addition to the neighborhood, since autumn 2015. Happy hour, 6pm-8pm. More info & photos. Daily: Slush Bar, 11am-2am; Loft, 4pm-2am
Blue Chairs Rooftop Bar and Restaurant - Los Muertos Beach - Calle Malecon #4. Tel: 222-5040
At the Blue Chairs gay hotel beach resort with its rooftop restaurant, small wading pool and lovely views of Banderas Bay; serving a variety of food, including Mexican and seafood. Thurs is Diana's after the gay cruise party, 5pm; Fri and Sun with the Dirty Bitches drag show, 8:30pm; Sat with sunset Karaoke from 6pm-8pm and/or International and Latin Divas Show, 8:30pm. Daily hot go-go boys and sexy male dancers starting at 5pm. Call the Blue Chairs Resort by the Sea for further information about events. No cover. Happy hour 2X1 margaritas, 3pm-7pm. Daily, 3pm-11pm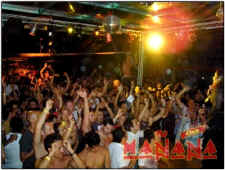 CC Slaughters - South Side/Old Town - 254 Lazaro Cardenas. Tel: 222-3412
Opened in December 2011, CC Slaughters gay nightclub has both a good sized inner dance floor area with DJs and occasional drag shows, and a separate street-side martini lounge bar with music and videos whose windows open onto Lazaro Cardenas street. Out Traveler in July 2015 called it as one of the top 200 greatest gay bars in the world saying, "Two nightclubs in one...is the newest star on the block, quickly eclipsing Paco's Ranch as the hotspot of the Zona Romantica. Sleek and modern, one half of the venue is a massive discotheque with an open-air courtyard and other side features a latern-lit lounge bar." A popular late night spot for tourists and locals alike, CC Slaughters (facebook) is often crowded on the weekends and during the winter months. Drag show every Tues night at 1am; go go dancers; wireless internet wifi. DJs Estefano, Marko (Weds) and Hoolio (Sun). Two for one on all drinks from 6pm-10pm. More pics & info. Daily, 6pm-6am
Divas - Emiliano Zapata - 388 Francisco Madero. Cell: 044-322-102-8203
Mexican cantina bar with host and owner Sandra C. Reyes Vasquez. "A little touch of attitude." Increasingly popular with gay tourists, locals and Mexicans as it is an intimate, friendly neighborhood bar. Since November 2008. Draft and iced buckets of beer. Divas has special prices on beer and margaritas before 8pm. Drag shows, mixed clientele. More info. Daily, 4pm-2am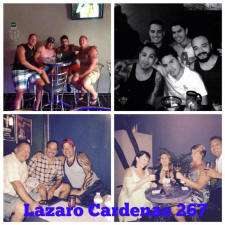 Fiesta Bar - South Side - 267 Lazaro Cardenas. Tel: 222-2087, Cell: 044-322-181-9172
(Closed summer 2018) New kids on the block, the Fiesta bar and lounge (pic at left) promotes themselves as "your friendly neighbor bar with a Mexican twist. Fiesta has every thing your looking for: great a/c, great prices and daily specials, live music on most nights." Just down the street from La Margarita and next door to La Noche. Gogo boys every Thursday and Friday from 11pm; Edgar Trevino's Dragourmet shows every Saturday at midnight. An outdoor open patio area in the back with seating as well. Pet friendly, wireless. Happy hour, 3pm-9pm. More info. Daily, 3pm-3am
Frida - South Side/Romantic Zone - 301-A Insurgentes at Carranza. Tel: 222-3668
Mexican-style cantina with bar and 5-6 tables downstairs from 1pm on, and then a more expansive upstairs area with bar and balcony for people watching, drinks and conversation that opens around 7pm until 2am. Puerto Vallarta gay bar Frida has been quite popular among locals since 2001 for its neighborhood atmosphere, coziness, reasonable drink prices and many friendly familiar faces. Every Thursday this summer, May 3 through October from 8pm-10pm, come to bar Frida to play Loteria a game similar to bingo but with picture-cards and not numbers, so not only can you catch a quick Spanish lesson but perhaps win one of the fab prizes which include gift certificates, etc from local shops and merchants. Host David Lansley. The jukebox has a large selection of Mexican and English music with hundreds of videos. Beer at 15 pesos and house tequila shots at 20 pesos every day. Frida's kitchen with Beto serves burgers, club sandwiches, guacamole and chips, hot wings, nachos and quesadillas daily, 7pm-Midnight. Website for further details and specials, bar Frida. Daily, 1pm-2am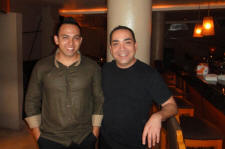 Garbo - South Side/Zona Romantica - 142 Pulpito. Tel: 223-5753
An upscale ambience and a well-dressed crowd make this a popular choice for tourists and PV locals alike (staff photo at left). Elegant "minimalist Deco". Live music often starting at 10:30pm with various entertainers this season including Ron Pass, pianist vocalist; Bobby Broadway and his show tunes; Duet In Vitro with all kinds of music from the '80s; and Fernando Huerta and Antonio playing latin music in Spanish. Often with Ron Pass who has a quick wit and wide ranging song list of classic rock, Broadway tunes and standards to entertain the clientele at Garbo Piano Bar. Friendly owners German and Javier to serve you. Garbo in spanish means grace, stylishness, class, elegance of manner. Good reports on the music. Voted #1 Puerto Vallarta martini bar in 2008, 2010 and 2011, and a local fun spot for music, drinks and conversation since March 2002. No cover. Just down the street from the old gay Hotel Abbey (now closed) and Coco's restaurant, and around the corner from Sama and The Palm cabaret-bar. More info & pics. Daily, 6pm-2am

Hotel Mercurio Pool Bar - South Side/Zona Romantica - 168 Francisca Rodriguez. Tel: 222-4793
Pool-side bar at the gay Hotel Mercurio. Happy hour, 3pm-6pm, with beer at 10 pesos and margaritas and pina coladas 2 for 1. The pool bar is open daily, 3pm-10pm

Incanto Cabaret & Piano Bar - Old Town - 109 Insurgentes street. Tel: 223-9756
Incanto cabaret, piano bar and cafe, owned by long-time local Tracy Parks (who used to run the entertainment at cabaret-bar The Palm) is the newest entertainment hot spot in town, featuring music, theater, art, comedy and literary events. Incanto takes its name from the charming and elegant setting along the Cuale River that divides Old Town from downtown in beautiful Puerto Vallarta. Opened in early 2017, entertainers so far have included group Azucar, Alberto Cuevas, David Hernandez, Chris Kenny, Moelle Jazz Quartet, The Joanie Show with Joan Houston and musical director Bob Bruneau, and bingo with Pearl. Breakfast/brunch, 9am-2pm; Happy hour with available small bites, 2pm-6pm; Evening dinner, Tues-Sun, starts 4pm. More info & pics. Daily, 9am-11:30pm

Kika Vallarta - Romantic Zone - 315-C Lazaro Cardenas. Cell: 044-322-133-3405
Newest fun place on the block, this show bar dance club on the South Side has nightly-themed concepts and offers daily drink specials. Located just down the street from Kinky karaoke bar. Kika Vallarta (facebook) is gay-owned and gay staffed, straight friendly and casual, 30 something crowd, with dancing and outside seating. Thurs-Sun, drag shows with Ghia, Kassandra and Genesis, starting 10pm. Since Sept 2017. Happy hour 2x1, 7pm-10 pm. Daily, 4pm-4am

Kinky Karaoke Bar - South Side - 315-A Lazaro Cardenas. Cell: 044-322-109-9703
This new gay karaoke bar cantina in the Romantic Zone has music, videos and conversation. Come on over, get on stage and sing out your heart! Located across Cardenas street from Wet Dreams strip joint. Kinky bar has a gay staff and mixed clientele, air conditioning and wireless internet. No smoking, casual attire, cash. Especially popular on the weekends. Happy hour, 5pm-9pm. Daily, 4pm-4am

La ChaChaLaca Chatterbox & Bar - Old Town - 136 Francisca Roqriguez. Tel: 113-0443
Newest LGBT gay bar and pub in the city (was StreetBar Vallarta for one year), offering a variety of music and videos at a volume that make it easy to converse with your friends - or to talk, socialize and meet new friends, all in a great newly remodeled atmosphere. Friendly owners Christopher Biles and Vincent Paolucci Smith, who say, "We are pretty dedicated into margaritas." Located between Los Muertos pier and Olas Altas street, and right next door to famed Archie's Wok restaurant. Street-side open air patio and inside seating with a/c, good for groups. Thurs, karaoke with Hulda Hicks, 7pm-10pm; Fri, Crazy Bitches show staring Angiestar, 9pm-11pm. Since October 2018. Check out their La ChachaLaca website. Happy hour during winter season, 4pm-7pm. Daily, 3pm-2am

La Cueva Cantina - Romantic Zone - 414 Olas Altas, 2nd floor upstairs.
Now with a new name and new location on the South Side almost right across the street from Apaches, La Cueva (formerly No Borders) is a fun, neighborhood Mexican cowboy-style gay cantina bar, with friendly Julio as one of your bartenders - definitely consider wearing your cowboy hat. La Cueva (facebook) is spacious, has a pool table, video screens, wifi and plays pop English and Spanish music; pets are allowed. Karaoke on Tues, Thurs and Sun. The original Gay Bingo starts late October and goes through mid-April every Thurs at 7pm-9:30pm. Happy hour, 4pm-9pm. More info. Tues-Sun, 3pm-2am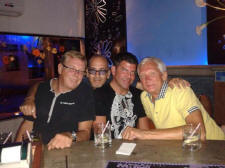 La Margarita - South Side - 257 Lazaro Cardenas. Tel: 222-1367
Latino bar having a specialty in margaritas and martinis. Mexican music, a/c, wireless, no smoking. Next door to La Noche so it's on the Lazaro Cardenas circuit that includes CC Slaughters, Pacos Ranch, Wet Dreams and others in that fun 2-3 block area. La Margarita (picture at right) is noted for the circular bar and its colorful and friendly ambience. Very good reviews and word of mouth; since October 2014. Happy hour from 1pm-7pm every day and margarita of the day for 30 pesos. Photos & info. Daily, 7pm-2am
La Noche - South Side/Old Town - 263 Lazaro Cardenas. Tel: 222-3364, Cel: 044-322-118-8782
Intimate bar-lounge with music and subdued lighting "where conversation is encouraged". Daily martini specials, with over 25 choices on the menu. La Noche has expanded to include outside seating on the two-level open rooftop garden bar area; so now there are two different areas with different styles and ambience. Increasingly popular among locals and tourists alike, especially earlier in the evening. La Noche has go go boys every Thurs, Fri and Sat night at 11:30pm from Oct-Apr. Resident DJ Mike with house music and latin pop remixed. Smoking and non-smoking areas. Since 2005. Happy hour 2X1 for all cocktails and beers, 1am-3am. More info. Daily, 6pm-4am
Los Amigos Bar - South Side/Romantic Zone - 237 Venustiano Carranza, upstairs. Tel: 222-7802, Cell: 044-322-149-3832
This gay bar cantina has been a lively and colorful place with a pleasant ambiance. The second floor bar opens out onto a terrace in the back, giving the place an open feeling. Los Amigos attracts a festive mix of locals and tourists, with a new dance floor as well. No cover, inexpensive drinks. Celebrating their 15th anniversary in November 2015. Happy hour, 6pm-8pm with 10 peso beers and 20 peso well-drinks. Daily, 6pm-4am
Mr. Flamingo - Old Town - 255 Lazaro Cardenas at Ignacio Vallarta street.
Newest stylish cocktail and martini bar in town, right on the corner of Cardenas street in the middle of the gay area, so just around the corner is Paco's Ranch and right next door are La Margarita and La Noche. Flamingos PVR is open to the street so it's fun people watching at night. Some eats available too. Since late January 2016. Same owners as The Swedes restaurant and bistro, Rikard and Morgan. Happy hour 2pm-7pm. More pics & info. Daily, 3pm-3am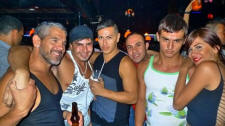 Paco's Ranch (formerly Club Paco Paco) - South Side - 237 Ignacio Vallarta. Tel: 222-8147, 222-1899
Popular nightclub on two levels (see photo left), with the colorful and popular drag shows Tues at 1:30am and Weds-Sun nights at 12:30am and 3am. Located a short half block from CC Slaughters and a block down from the old locale, and next door to the straight Club Roxy rock house. Puerto Vallarta's gay nightlife for a long while was long centered around Club Paco Paco, which had been the most famous and largest gay club in town for years, and its current namesake Pacos Ranch (facebook) continues in that tradition as one of the top spots in town. Even the straight locals all know its name and location. In its current locale it has become quite popular with locals and tourists alike, with the large main bar and dance floor on ground level, and an upstairs balcony area with bird's eye views of the action down below. Surely one of the leading bars of any gay resort town in Mexico. DJ Alex Acosta plays a combo of techno, hip hop, electronic and pop disco. More pictures & info. Happy hour, 10pm-Midnight. Daily, 10pm-6am
Reinas - South Side - 361 Lazaro Cardenas. Cell: 044-322-205-0433
Fun and popular gay bar-cantina in the Romantic Zone with music videos, jukebox, films and conversation. Reinas (Queens) is located across Cardenas street from the Guadalajara pharmacy. Friendly service with staff and owner Marcus van Groeningen from Holland. Billed as "the place to meet your prince". Reinas will be celebrating their 8th anniversary on October 9, 2018, and as always they have a big costume bash on Halloween night. Pet-friendly; wireless internet available. Happy hour aka Queens Tea daily, 4pm-7pm. More info & pics. Daily, 4pm-2am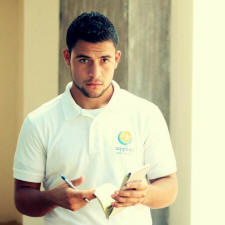 Sapphire Ocean Club & Lounge (formerly Lido Beach Club) - Los Muertos beach - 1 Calle Malecon. Tel: 223-3264
Located at the One Beach Street Vallarta condominiums, Sapphire Bistro (staff photo left) offers amenities including a dipping pool, comfortable lounge chairs and cabanas, towel service, national and international drinks, and fabulous breakfast and lunch menus from internationally experienced chef Michel Pascal Ferrari, who also owns and operates the upscale Michel restaurant on Olas Altas street. This restaurant-bar-lounge offers breakfast and lunch with a menu that includes soup, sandwiches, homemade pasta, salads and a variety of meat, fish and seafood dishes in an open-air dining area for its mixed gay-friendly clientele. Sapphire is practically adjacent to the traditional Blue and Green chairs of the Vallarta gay beach. Daily, 9am-Midnight
Signature Lounge - Olas Altas - 180 Pulpito street. Tel: 222-3556, 113-0342
Part lounge, part grill and part swim-up bar, Signature Lounge is a great place to relax, enjoy drinks and good conversation, and to watch the spectacular sunsets for which Vallarta and Banderas Bay are so well known. Top shelf liquors and cocktails at their horse-shoe shaped bar. Gay-owned and gay-friendly with a mixed clientele, though the daily happy hour get-together scene during the winter season is almost exclusively male. Wireless, pet friendly and wheelchair accessible. Located in the open-air atrium lobby of Signature by Pinnacle; go up the long stairs from The Swedes restaurant-bar on Olas Altas street to get there. Happy hour 5:30pm-8pm. Open daily, 5pm-11pm
Spartacus Sauna - Romantic Zone - 244 Ignacio Vallarta street. Tel: 178-4299
The newest and largest (four story) spa and sauna for gay and bisexual men in Puerto Vallarta. Services available include dry sauna, jacuzzi, lockers, private rooms, steam room, sun deck, coffee & snack bar, video room, massages. Free wireless internet. Directly across from the lively C.C. Slaughters nightclub and in the next block over from Paco's Ranch. 200-400 pesos depending. Visit the Spartacus Spa website for details, or check out my new page with more bath house info and photos. Sun-Thurs, 4pm-2am; Fri and Sat, 4pm-9am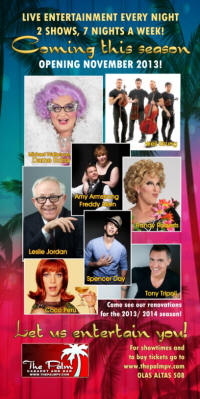 The Palm Cabaret and Bar - South Side/Zona Romantica - 508 Olas Altas. Tel: 222-0200, Cell: 044-322-168-9950
The Palm Cabaret and Bar (see photo left) is Puerto Vallarta's original and longest running cabaret venue on the South Side, established in 1999, and with a large inside bar and entertainment area and an outside terrace for street-side seating and people watching. Shows this coming season are scheduled for seven (7) nights per week with two different shows each evening. Audience members will be more comfortable than ever in the intimate 90-seat space, with renovations planned for the lobby and restrooms and with new upholstered furniture. The line up for the 2013-2014 season will again really spice up gay life in town and includes:
Musician and singer Jorge Acosta & amigos (select Mondays starting in Nov); Michael L. Walters as Dame Edna (Nov 13-Dec 1 & Jan 6-14) and as Mr. Broadway (Nov 23 & Nov 29); Diamante Negro in The Sexy Mariachi Show (select Sundays beginning Nov 17); singer Alberto Mejia (select Sunday evenings beginning Nov 24); Randy Roberts with his impersonations of Cher, Midler, Crawford, Channing and Phyllis Diller (Nov 24-Dec 4 & Mar 7-22); Sol Rose is The Rat Pack (various dates Nov 30-Mar 1); writer and comedian Tony Tripoli in 'Dirty, Sexy, Funny' (Dec 20-Feb 7); Leslie Jordan, Emmy award winning actor & comedian, in 'Show Pony' (Dec 27-Jan 12); modern jazz singer and songwriter Spencer Day (Jan 3-17); Amy and Freddy with musical-comedy act (Jan 14-22 and Mar 4-20); celebrity impersonation and comedy in An Evening at The Bird Cage, starring Joe Posa and Scott Townsend (Jan 16-28 and Mar 23-Apr 12); drag queen, storyteller and world savior Coco Peru (Feb 1-13); comedian Shawn Pelofsky (Feb 15-22); and avant-garde musical group Well-Strung (Feb 18-Mar 1)
Entertainment director Tracy Parks has once again outdone himself and cooked up some great ideas and acts, so check out the website and calendar of The Palm Cabaret and Bar as the gay PV entertainment spot. You can also buy tickets for these performers on-line at the website starting October 20 or during daytime hours at Fusion Restaurant and Salud. Located next door to the bar Sama. Info also on facebook. Daily 7pm-2am
The Swede's Bar and Bistro - South Side/Zona Romantica - 154 Pulpito at Olas Altas. Tel: 223-2353
The Crow's Nest bar is on the second floor of The Swedes Bar & Bistro so there are some nice views of Olas Altas street area and beyond. The Swedes bistro is open serving food Weds-Mon, 6pm-11pm. Bistro menu includes Swedish meatballs, filet mignon, pasta tagliatelle and traditional Swedish hash. Crow's Nest gay bistro-restaurant with Rikard and Morgan. Good reports and reviews. Happy hour, 4pm-6pm. Weds-Mon, 5pm-2am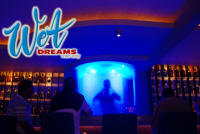 Wet Dreams - South Side/Old Town - 312 Lazaro Cardenas. Phone: 222-8112
Newest Puerto Vallarta gay strip club (photo left) which opened for New Years 2010-2011. High style ambiance, with showcase strippers in the shower in the front-room and doing their sexy thing around the strip-pole in the backroom as well. Continuous shows start around 7pm; also with a VIP lounge for your own private dancer. One of the owners also has a stake in Garbo piano bar, and Wet Dreams has much the same prices. In the old location of the Encuentros pizza bar lounge. Every Sunday and Monday is amateur night. Men only. 2X1 beer and domestic drinks, 7pm-9pm. Daily, 8pm-2am
Note: The info provided in the Puerto Vallarta Gay Travel Guide was deemed accurate when posted but changes occur so you may wish to confirm any details directly with the business in question before planning your night out. Unfortunately, the Great Recession has not been kind to some of the gay night clubs and bars as Amor, Bite Me Beach Club, Casanovas, world famous Club Manana, Deja Vecu, El Pianito, Freedom PV, KokoHome Club, Kox, Los Balcones, Los Equipales, Miseria, Picante, Plasma/Club Zenit, Stereo, Stonewall and Tease have closed their doors these past 6-7 years or so. However there are a good number of new fun additions to the day-time and nightlife roster: Anonimo, Blondies PV, CC Slaughters, Kinky karaoke bar, La Margarita, Mr. Flamingo, Reinas, Sapphire Ocean Club on Los Muertos beach, and Wet Dreams stripper bar. I wish them all luck, buena suerte!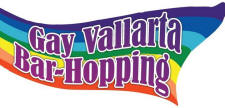 Gay Vallarta Bar Hopping Tour - A personalized and popular tour usually every Thursday, Friday or Saturday evening from 8pm until around 1am conducted by bilingual local tours guides Max Albertos, Alex Breceda, Michael James, Bryan Martinez or Raul Duran (Note: Bar Hopping was previously owned by Christian Gutierrez and Luis Luviano for over 4 years, since mid 2015 it's under management by Tim Wilson). Their mission is for you to have fun, get to know the area and its local gay hot spots, be safe, and make some new friends.
This hot and happening gay bar and club hopping tour with VIP access to all night spots has several options. There's the Classic gay bar hopping without dinner, from 9pm-1am, visiting six venues with five drinks OR the Classic hop including a 3-course gourmet dinner, at six venues and seven drinks. The top-shelf tour with meal is $129 USD or the top-shelf without meal at $99 USD. National brands and beer Tour is $114 USD with meal or $72 USD with no meal. Also the Cabaret hopping with meal is priced at $129 per ticket. Top rated on TripAdvisor and a Certificate of Excellence winner every year from 2012-2016. Tours usually meet at 8pm at the Fusion Gourmet restaurant bar and cafe, located 156 Pilitas at Amapas street in front of the Hotel Tropicana. Cell: 044-322-148-4960. More info & photos here.
Travel advice: I would recommended that you check drink and food prices at all places before ordering, always keeping good track of your tab at the Puerto Vallarta gay bars, night clubs and entertainment venues in the city. Count your change whenever you go out to party, eat or dance and when exchanging money. Please remember to be generous with your tipping to our Mexican hosts and friends. Read more travel advice & vacation planning tips.
----------
Mr. Gay Puerto Vallarta 2008 Results (with video) "The Mr. Gay PV 2008 Competition, which began at 9pm on September 14th at the former Sr. Frog's Club on Vallarta's South Side stimulated the audience well into the night as they watched nine handsome and hunky men strutting their stuff in an attempt to claim the 2008 title. Congratulations to 2008's Mr. Gay Puerto Vallarta, Alejandro Lamas Bogarín, who received money, clothing, jewelry, cruises and gift certificates." The entire Mr. Gay Vallarta event was a benefit for the local community organization Vallarta Confronts AIDS (Vallarta Enfrenta el SIDA). Read more at the links.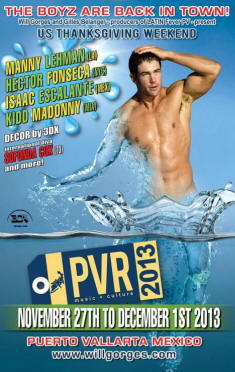 Below are some of the Yearly Happenings in the Gay Puerto Vallarta, Mexico scene Go to the Annual Events page for a more complete list of (gay and straight) local attractions, festivals, events, holidays and celebrations.
Puerto Vallarta Carnival Parade - February 12, 2013 - Put on primarily by the gay community in Puerto Vallarta, but also co-organized by and including straight establishments from around town as well, in celebration of the coming of Spring. The parade starts around 10pm and winds its way through the South Side. See some photos and information here from the second and third annual Puerto Vallarta Carnival festivities in 2010, 2011 and February 18, 2012.
May 20-27, 2018 - Vallarta Gay Pride Celebrations & Parade
The town's 6th annual Vallarta Pride events will take place during the week of May 20-27, 2017. Visit here for complete official info about events, sponsors, news and picture galleries, and my webpage of this guide for plenty of photos.
From May 17-25, 2015: The festivities will have an auspicious beginning Friday evening with a cocktail kick-off at 9pm at the Taste restaurant located at the lovely Casa Cupula boutique hotel, and continue for 3 days celebrating local Gay, Lesbian and Transgender culture. The festive proceedings will include a mass commitment ceremony at Lido Beach Club on Saturday at 11:00am; a Vallarta Pride fashion show at the Blue Chairs Beach Club on Sat at 2pm; a Tea Dance "Heat" beach party at El Lido and the Blue Chairs starting Sat afternoon at 4pm; and to top the day off, starting around 8pm there will be Themed Night Parties at participating gay bars, lounges and nightclubs.
Saving the best for the last, there will be a fabulous Vallarta Pride Parade on Sunday at 4pm strutting and waving through various streets of the South Side, eventually ending up at the Lazaro Cardenas Park with more celebrations, dance and music.
Halloween/Noche de Brujas - October 31
Halloween or All-Hallows-Eve is widely celebrated in town with trick-or-treating by the kids earlier in the evening in their neighborhoods;
and by the adults at many of the gay bars and nightclubs late at night where there are contests for the best costumes. So plan on dressing up!
-----------------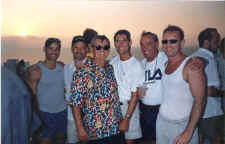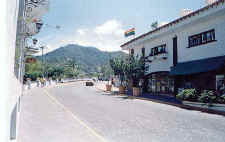 Rooftop gay Puerto Vallarta Mexico nightlife; Sama crowd street-side; flag over gay strip club Anthropology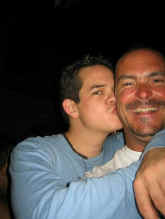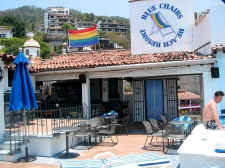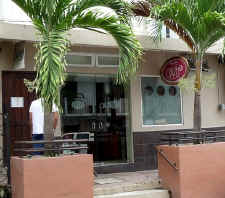 Benoit & friend at gay club Manana; rooftop at Blue Chairs resort; Garbo jazz nightclub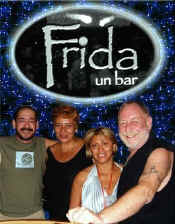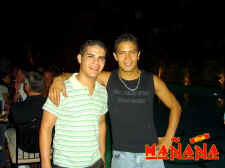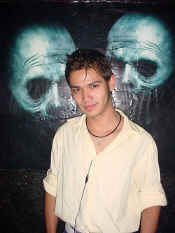 Luis, Tom and friends at Frida; at old PV hot spot Manana; handsome staff member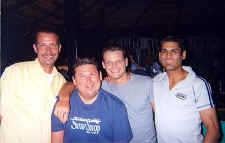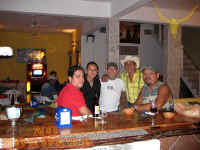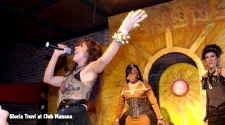 Nuno & friends at Paco's; friendly crowd La Cueva; Mexico pop-singer Gloria Trevi at gay nightclub Manana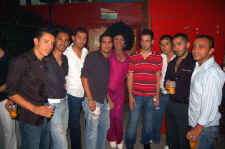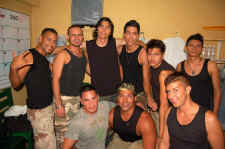 Mr. Gay Puerto Vallarta Mexico 2008: handsome friends, left; the hot contestants, center and right.
(Three pictures above thanks to Juan Pablo Hernández)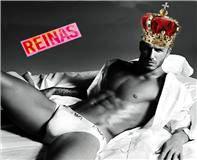 Reinas (Queens)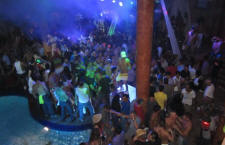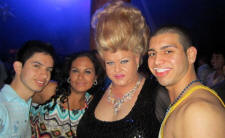 PV third annual Carnaval Mardi Gras celebration festivities - for more Vallarta carnival pictures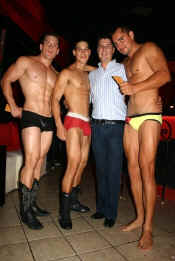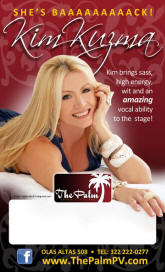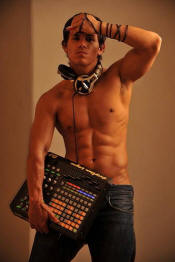 1st annual Mr. Anthropology 2010 winners, photo left
popular Canadian singer Kim Kuzma at The Palm cabaret & bar
handsome DJ Cristian Leyva from past Club Manana spring fever celebrations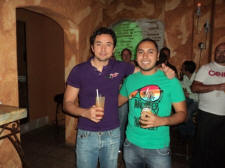 Puerto Vallarta bar hopping tour with former hosts Christian Gutierrez and Luis Luviano

to lots more
Puerto Vallarta gay club & bar pictures
photos - page 1 photos - page 2


"...wonderful was thy love to me, passing the love of women."
- the Bible, David to Jonathan, 2 Samuel, 1:26
---
top of page | vallarta condos PDS | condo penthouse MDA-PH7 | pics art & culture | Discovery Vallarta travel
condominiums ED | 7-11 bedroom villas | botanical gardens | 4 bedroom villas | day of the dead photos
vacation rentals PM | apartments torre malibu | important phone numbers | Email contact