Photos thanks to my friend Claire and lovely folks at the Galleria Dante, trip advisor, yelp and several other contributors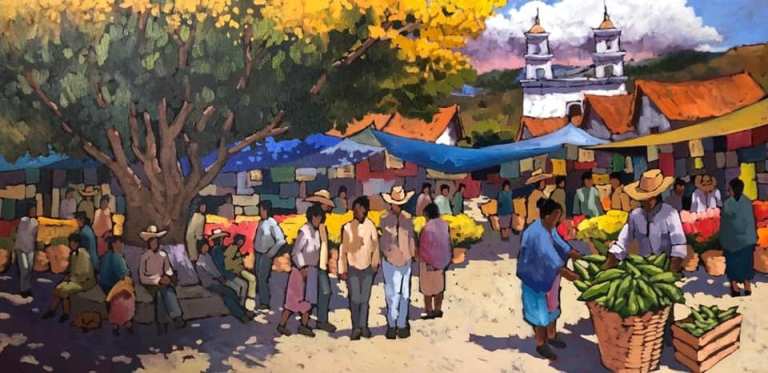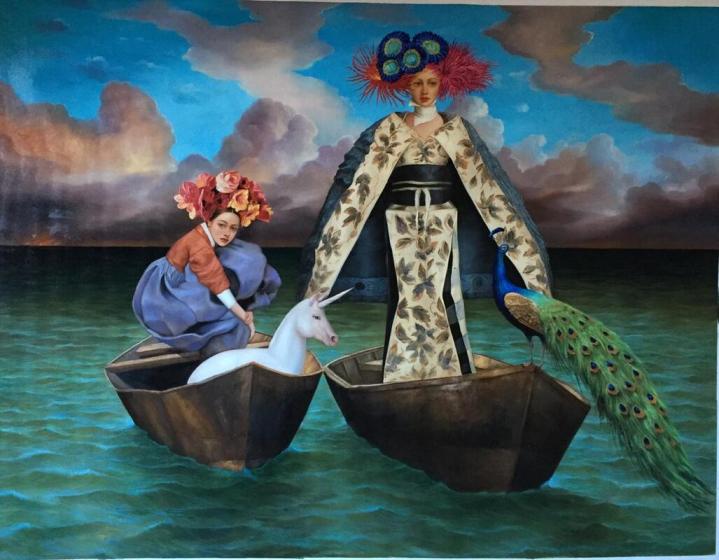 Always together/Siempre juntos by Hector Armendariz, Oil on canvas. Dimension: 102 X 152 cm.
Hector is one of the prominent artists displaying his work at the Dante, and is considered one of the top artists in Mexico.
Hector Armendariz Martinez was born in the state of Chihuahua
and is a traditional artist whose academic training brings together both the rigor of classic expression

and the magic of symbolic representation.
His work combines a sense of the mystic with subtle eroticism.
While accepting the finality of the past, this artist gives us a vision of the future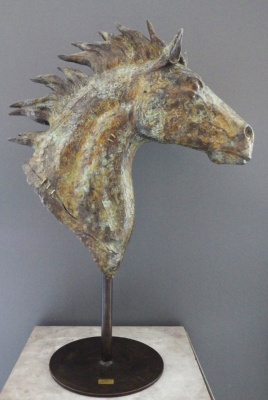 Equus II, by Jorge Coste. Medium: bronze. Dimension: 72 x 49 x 24 cm
"Their collection is magnificent, a kalaidascope of art in many different mediums.
Having made a purchase their I can assure you Claire and her team will make sure your
purchase arrives at it's destination in perfect condition."
- Florrie Hutchinson McCallum, December 2019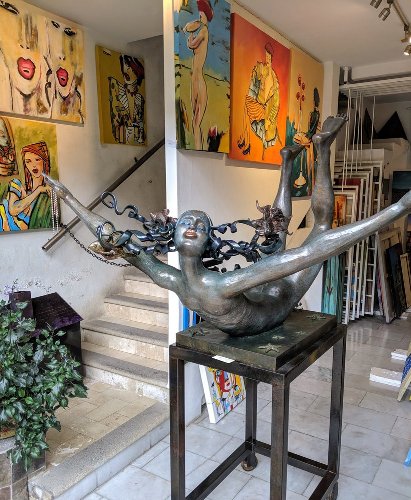 Lovely free-spirited piece at the Galleria Dante in Puerto Vallarta, Mexico.
Photo thanks to Yelp and by Omar S, November 2019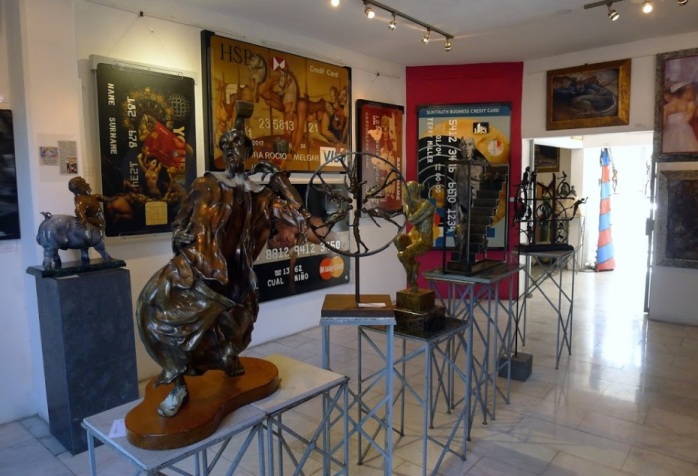 Galeria Dante interior photo thanks to Andre Gauthier, January 2017



"Love Claire and her entire collection. We have a goal now to return to PV
to buy something from Claire as frequently as possible.
I'm a huge fan of Kiki Smith and Louise Bourgeiose and she has so much that
touches my soul in the same way. Thank you!"
-Maureen Dummigan White, Dec 2017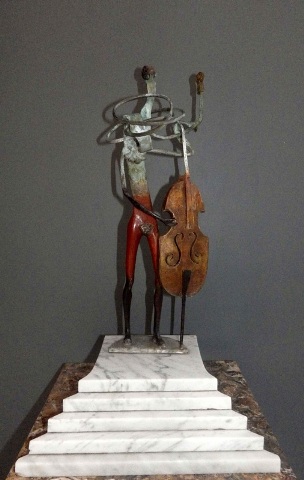 Music with soul / Musica con alma, by Gabriel Colunga. Medium: Bronze, Dimension: 55 x 24 x 14 cm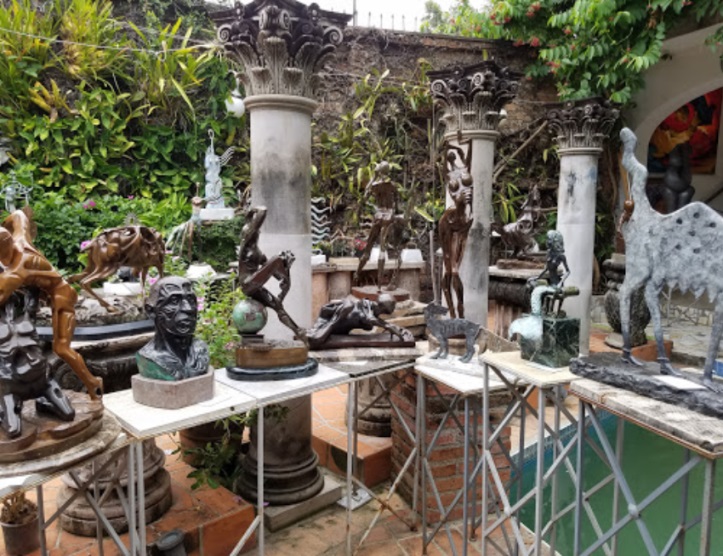 The inner courtyard at the Galleria Dante displaying some of their fine bronze art work and statues
Photo thanks to Alexander Mahabir, October 2016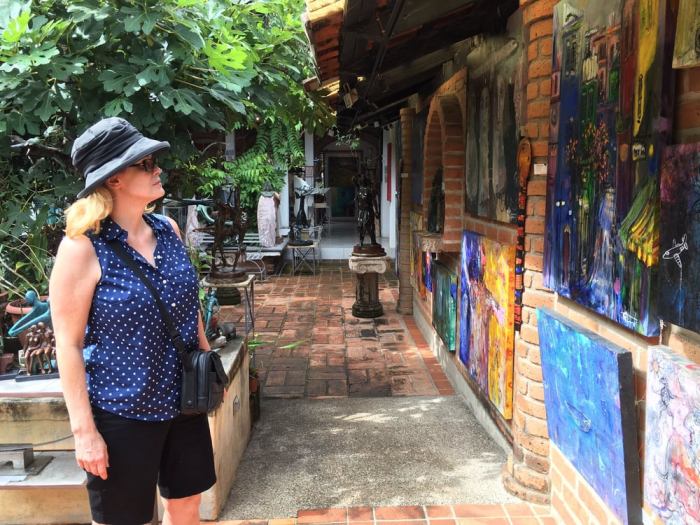 Paintings hung along the outside inner courtyard. Photo thanks to David G at Yelp, June 2016
"Super friendly staff with amazing artwork.
When you're in Puerto Vallarta and if you are an art lover it is a definite go to.
Will be back to buy some additional art from them...."
- Marie H., June 2021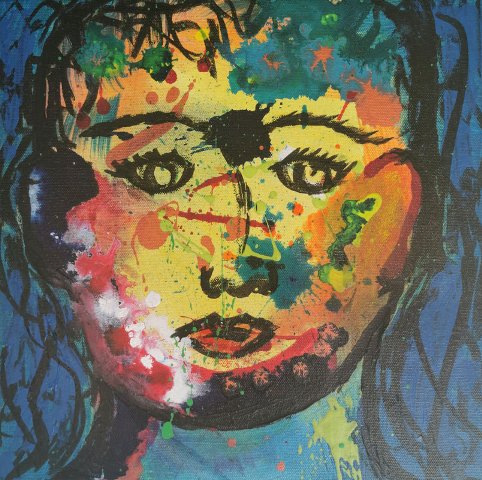 "Abby" by Ana Tatya Neri
Mixed media on canvas, Dimension: 30 X 30 cm
Born in 1985 in Jalisco, Mexico to Mexican/Canadian Parents, and later adopted by an Italian father.
She started painting at the age of eight, studying under the tutelage of artists, first from New York and Boston
and then later studied at the University of British Columbia in Canada.
Ana Tatya's work "focuses primarily on the non-existent, imaginary and imperfect."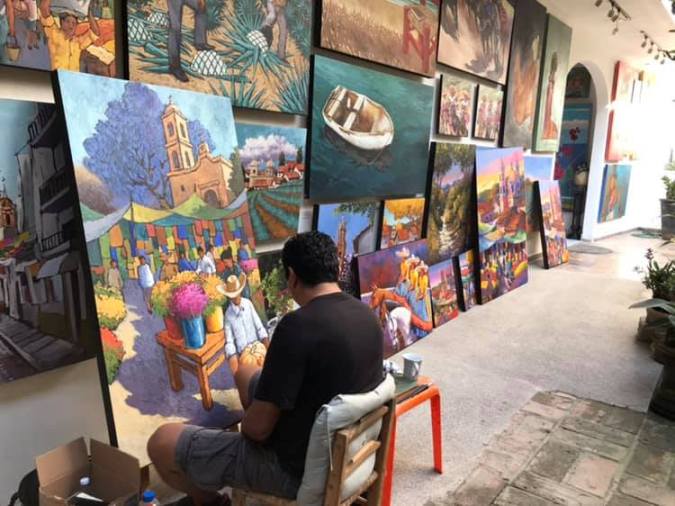 Artist Efren Gonzalez at work in the Galleria Dante sculpture garden, preparing for his show in December 2019.
Gonzalez was born and lives today still in Ajijic, Jalisco
His paintings are intensely alive, full of color, meaning and insights into Mexico
Gonzalez is a prodigious painter in all media: watercolor, pastel and acrylic, but oil is his preferred medium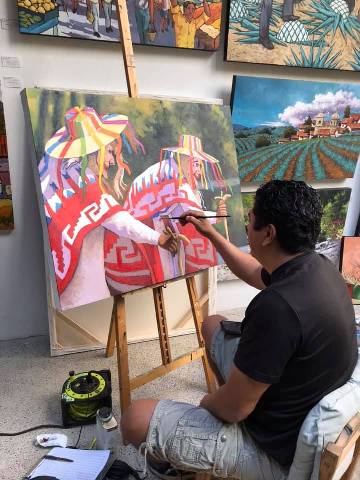 "One of the most beautiful and well organized variety of talent of any gallery I've been to on
my many travels. I have taken people here that are not excited about art or evening and they are always
blown away and so please for the experience.
A must see for all who Love art or just like to experience something fantastic."
- Sheila Danny Beal, February 2016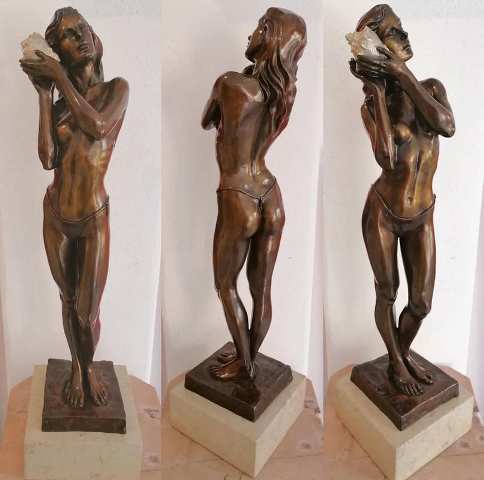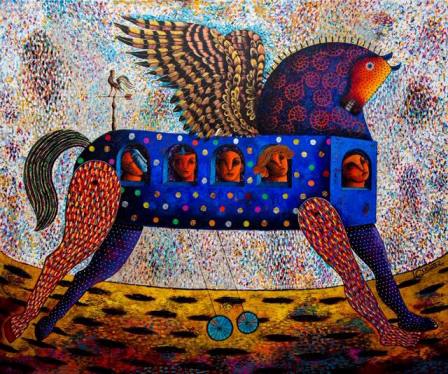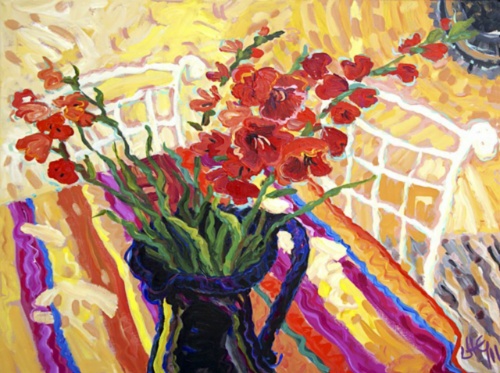 "Gladiolas to be glad" by Ute Hagen, Medium: Acrylic on Canvas Dimension: 80 x 60 cm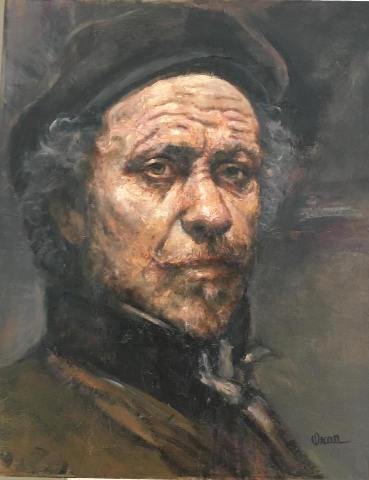 Rembrandt, by Oscar Solis. Medium: Oil on canvas. Dimension: 50 X 40 X 4 cm
Oscar Solis was born in Apatzingan, Michoacan in 1958. He started sketching and coloring as a youth,
excelling in the drawing classes at his primary and secondary schools.
As a teen, he knew he wanted to become a painter....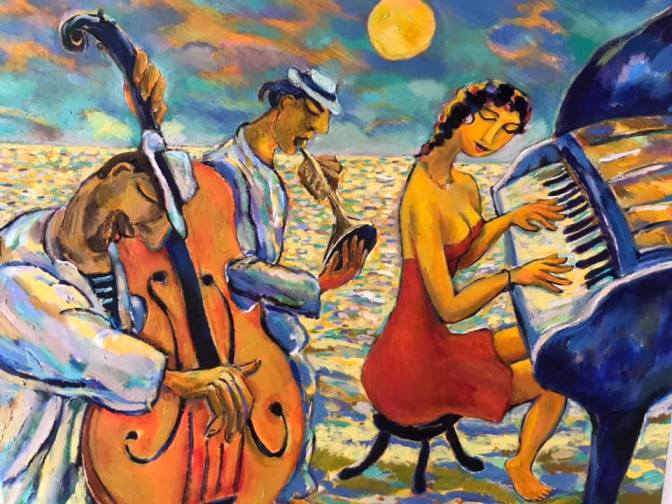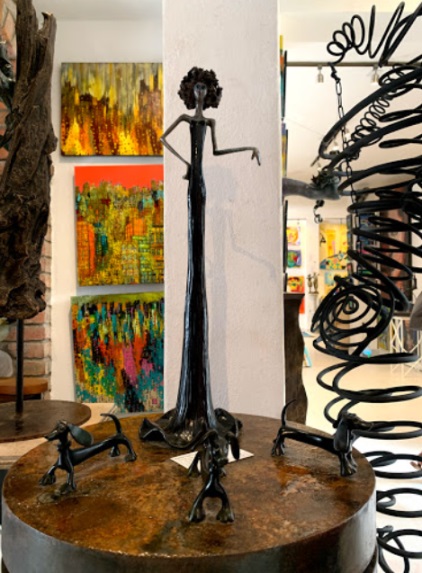 Nice representation of some of the art and sculptures at the Dante gallery.
Picture thanks to Jean Paul Bouliane, January 2020

---
top of page | cuale river island tour | galeria corsica | gay beach pics 3 | sheol art gallery | Puerto Vallarta Gay guide
colectika native art galeria | indigena gallery | guadalupe festival images | vallarta art gallery photos
day of the dead festival | art gallery pictures II | more vallarta condos | Email contact